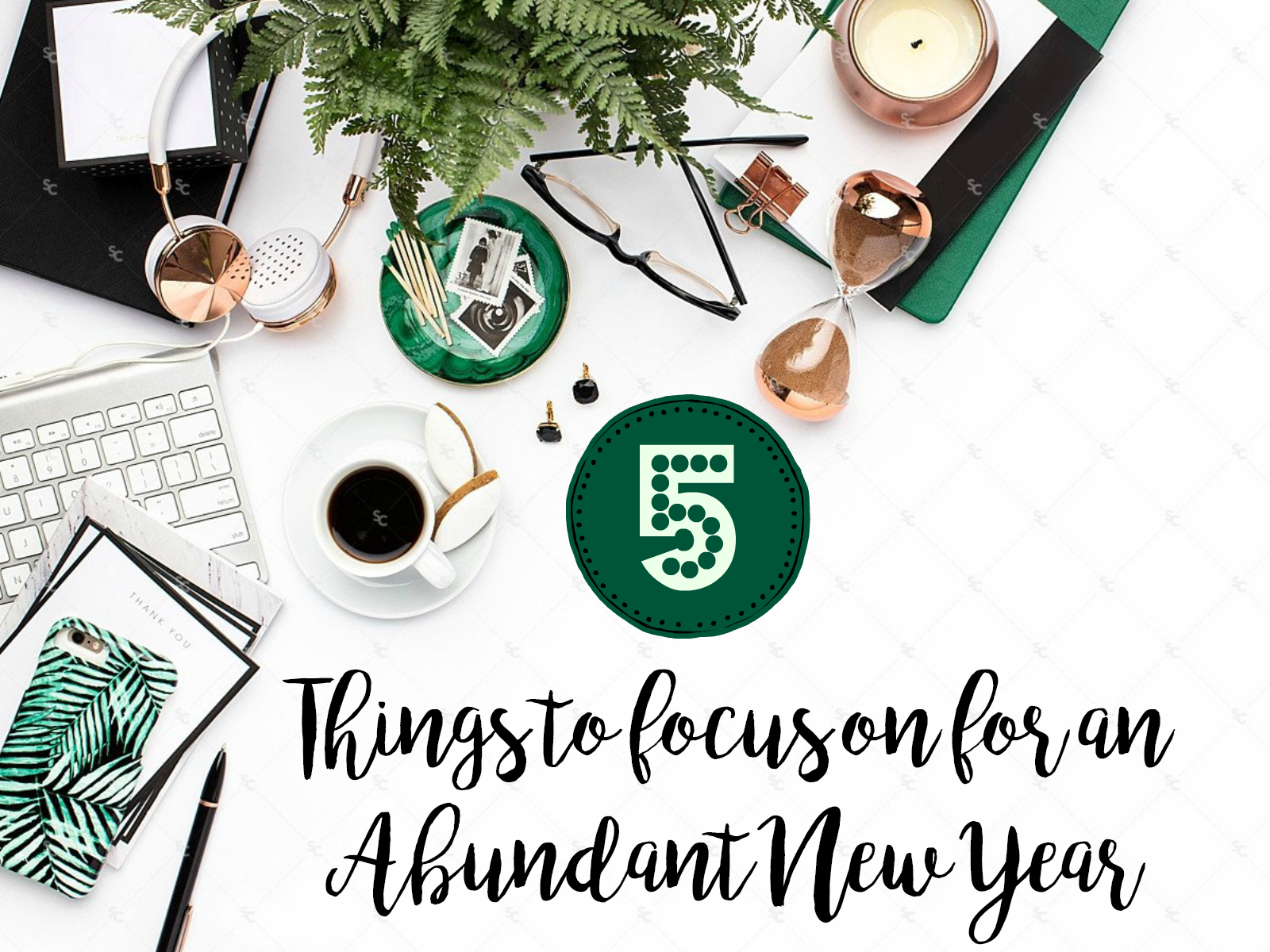 A New Year is quickly approaching and many are making their resolutions for the New Year.
I am choosing not to make resolutions this year but rather affirmations and lifestyle changes that will improve not only my life but the lives of others as well.
Here are 5 Things you can focus on to make 2018 a Year of Abundance. A year full of Health, Wealth & Happiness.
Disclaimer : This site utilizes affiliate links. What this means is that if you click on a link and make a purchase , I may receive a small commission at no extra charge to you. This allows me to keep the blog running – someone's gotta keep the lights on!
#1 Self Care
As someone living with a chronic illness, I cannot express just how important self-care is. I refuse to let my illness stand in the way of creating a better life and enjoying it.
This past year I have really learned that in order to attract the things I wanted in life, I had to make some serious changes in my attitude and lifestyle. I had to let go of limited beliefs and start realizing that I was important too and I needed to start taking better care of myself not only for myself but for my family.
Make time for you and your wants & needs … Here are a few that I recommend and do at least one of these daily!
– Take a luxurious soak
– Read an inspiring book
– Give yourself a spa treatment
– Meditate
– Practice Reiki
– Do Yoga
– Detox your Body
– Explore your Spiritual Side
#2 Make Conscious Choices to be Healthier
This also fits in with self-care but is a category all on its own! I have been making conscious choices to improve my health. Getting the proper nutrition is difficult for most these days as more and more people get accustomed to a life of convenience, relying on unhealthy prepackaged foods. For some, it could be lack of time or knowledge. Did you know that there are plenty of services that offer delivery to your home?
Cut back on Chemicals!
I have really been focusing on replacing my personal household products with more natural & good for you options. I have really incorporated things like Essential Oils, Protein Shakes, Greens, Teas & Supplements. Here are a few companies I recommend.
– Healtop
#3 Work towards Paying off Debt & Rebuilding Credit
Don't think for one minute that you are stuck in your current situation! I used to have that limited belief but have really been working towards changing my financial outlook. I have worked to rebuild my credit and am now working on paying off debt and getting some savings accumulating.
There are some really great services to help you with this as well.
Have you heard of Dave Ramsey and the Cash Envelope System?
# 4 Create Additional Sources of Income
After years of research and testing, all it took was one person to make me understand just how one could accomplish this. My health may have made it necessary to find a way to make this happen but my changed mindset and guidance is truly what has made this all possible. Sign up for my Friend Christina's Free  E-Course!
#5 Help Others
Not only is this good karma in my book, but it just feels good to help someone solve a problem!
Connect with others and find out how you can possibly help them.
For me, I love to help people improve their lives, whether it be spiritually, with health and wellness, budgeting & finances or business, such as Blogging or Marketing Tips.
Do you have any changes planned for the New Year? Let me know in the comments section below.