If you have been following me for awhile then you know that this past year has been very transformational for me. Learning to rid myself of limited beliefs, and finding ways to create my own wealth and gain back some freedom.
It is very important to surround yourself with like-minded people when you are on a journey like this one. People just like you & me who know there is much more to life than what we have been allowing ourselves to believe.
Which brings me to my Guest. Lori & I have known each other since she was a child but there is so much that we didn't know about each and recently re-connected because of our mutual interest in creating a better life for ourselves and our family in ways that are much different from what most consider the norm.
I wanted to interview Lori because we have a lot in common and both have a strong desire to inspire and help others.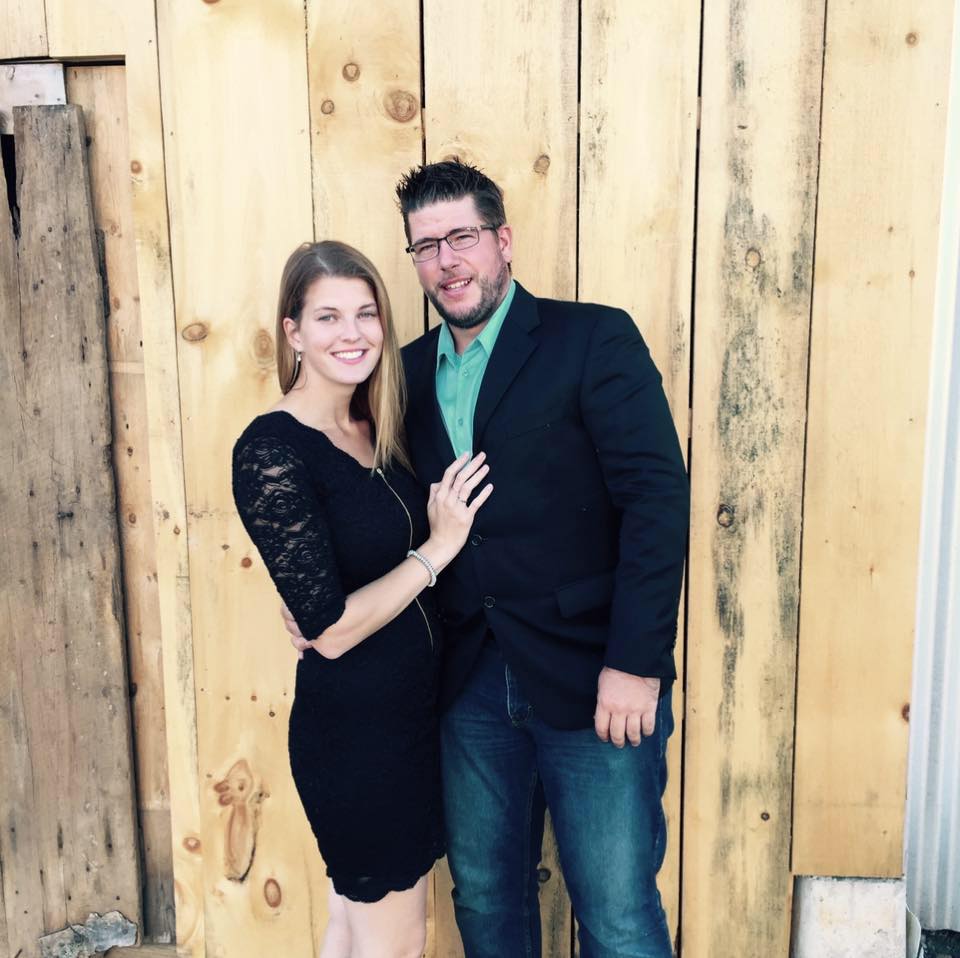 I asked Lori to tell us a little bit about herself.
My back story-I am a young stay at home mom of 5 kiddos, yes 5!! I am in such an amazing place in life right now, and couldn't ask for anything better!
Unfortunately it hasn't always been this way. I suffered with what doctors call "Reoccurring Manic Depressive Disorder " for over 11 years. This is basically where i would have extreme highs and even more extreme lows that would last anywhere from weeks to months and then life would go back to normal for a couple months and then happen again.
At the young age of 17 I had my first son, age of 19 got married and the age of 20 had my daughter. After my daughter was born I got divorced due to years of physical and emotional abuse and needed to protect myself and my 2 children.
Looking ahead a couple years …
I found someone who I grew a connection with in our first conversation and everyday since then our connection still grows! People say when you find your "person" you know, i truly believe that with him! He has 2 daughters himself and together we now have a son together. There is my 5 kiddos !
So, Lori, I know you are very interested in self-improvement and follow Grant Cardone, can you tell me a little more about that?
I do follow Grant Cardone, and that has honestly been life changing for myself and my fiance! Grant is such an incredible man!
We came across Grant while Joe was at a real estate investing summit and someone mentioned the book " Be Obsessed Or Be Average". Joe read the book and became literally obsessed and told me to check him out. I came across Grant's youtube channel and found a video titled "How Grant Handled Depression". I listened to it and it was as if a light bulb turned on, He said in the video " being depressed is a natural feeling to operating under your potential", and since that day I can honestly say I am no longer depressed!! He truly changed my life! He has taught us everything from real estate investing, anything and everything about money, life. Him and his wife Elena Cardone has also taught us some incredible things about marriage and family.
I also follow Danelle Delgado and Brad Lea , who we know through Grant Cardone. Danelle has taught me about being grateful and living with a grateful heart, and how to be present on social media. Brad Lea has shown me how to be real and build a following on being genuine.
I had mentioned before that I feel it is important to surround yourself with like-minded people. How do you feel about that?
I do strongly believe that you need to surround yourself with like-minded people. As humans we fall into what I like to call "weather chat". This is where people don't really have anything of value to talk about so they talk about the weather, or drama with work or their spouse. As someone with a goal to become wealthy and successful, I  need to surround myself with people that also want to became wealthy and successful. therefore we would mutually want to talk about the same things, talking about the weather would be of no value to me. This can differ from person to person as to what they classify as like-minded people, your goals will determine that.

As I said above one of my goals are to become wealthy and successful.
I want to build an empire and a legacy for my children.
I want to help and contribute to the lives of many.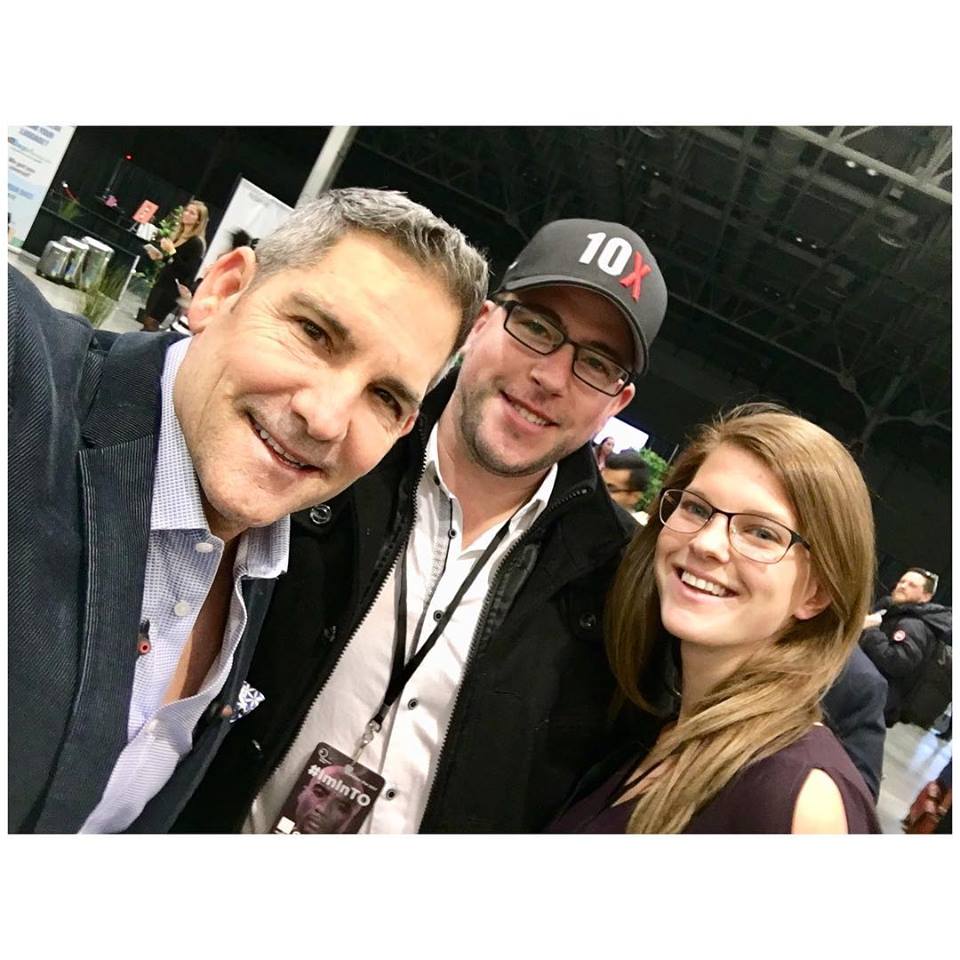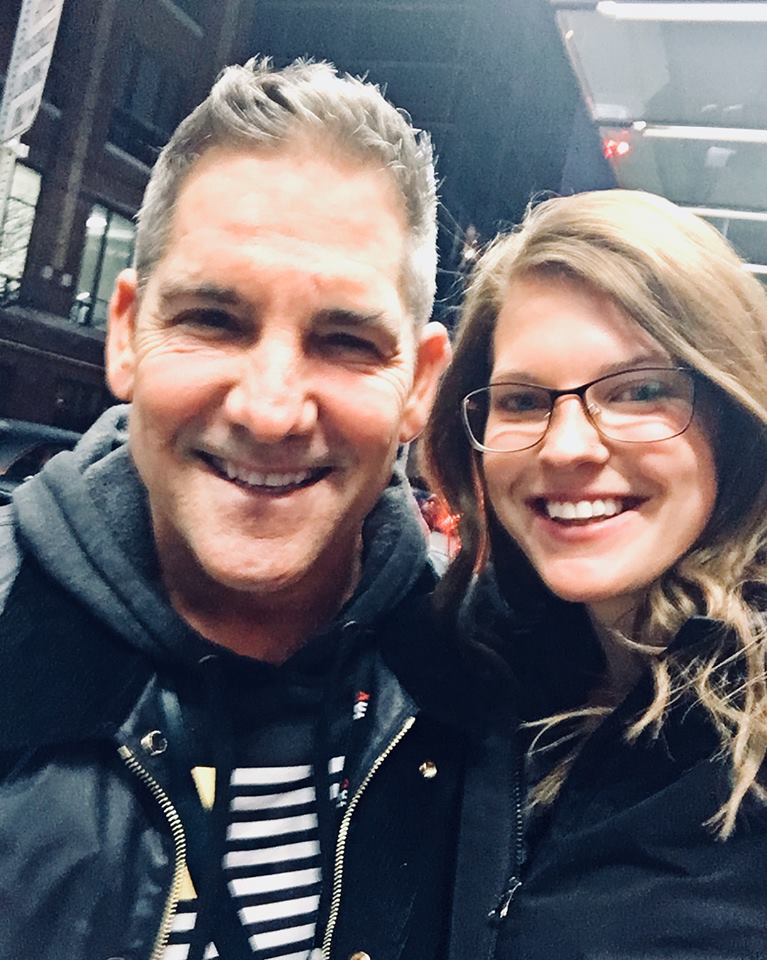 Recently Lori was blessed to be able to attend one of Grant's conferences and even got a kiss on the cheek from Uncle G himself! She also started her own Life Coaching Business.If you want to learn more about what it is that Lori does please check out her website  
excellencelifecoaching.com
GC!!!!! Grant Cardone Elena Lyons Joe Jackson 😆😆 Grant Cardone

Posted by Lori Jackson on Monday, November 20, 2017
Find Out How I Am Building My Own Wealth!