Do You Want To Know How You Can Make Affiliate Sales Within 24 Hours – Even Without A Blog?
If so, you have come to the right place, my friend! I never imagined that growing my business, getting traffic, leads and sales could be this easy! At least that was until I took my 1st Pinterest Course, Pinning Your Way To Success.
Christina made everything SUPER CLEAR and provided me with all the tools I needed to get everything off to a roaring start! 
Just Look at the Growth I have had in 30 days! Over 157 THOUSAND views in 30 days!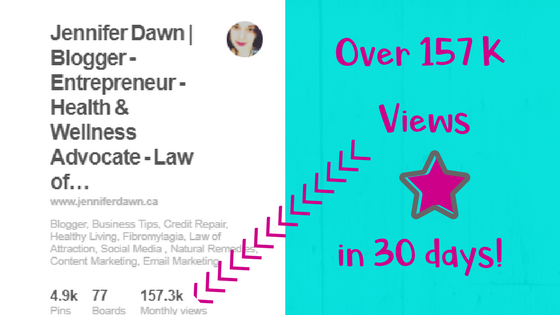 Another Resource I recommend is How to Make Your 1st Affiliate Sale from House of Brazen. These courses have really amped up my Game!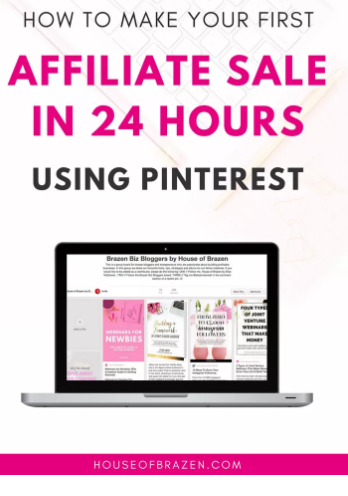 The Best thing about these courses is that you can apply these strategies to almost any product, affiliate program or website.
Most people really over look the power of Social Media and most certainly the impact Pinterest can have on any business!
When you combine these proven strategies along with the automation capabilities of Tailwind (which you learn more about in all the courses) your results are super charged!

Make Sure to watch the video below to learn how to use Tailwind Hashtag Finder.
Simple, automated tasks designed to get you more engagement and visibility. Stop wasting time manually doing these tasks and save yourself weeks of work! When I started utilizing Tailwind, my numbers really started to rise and my posts began to gain more traction! See above for Tailwind Stats.
Read These Related Posts :
http://jenniferdawn.ca/how-to-get-more-of-your-pins-re-pinned/
http://jenniferdawn.ca/how-to-brand-your-content-like-a-boss/
I would love to hear all about your Pinning Success! Comment Below and tell me all about it!