I remember when I first started my online journey my first goal was to get people actually reading my blog.
I have spent the last year working on personal growth and immersing myself in the world of Law of Attraction, Marketing, and Online Business.
I have invested in the growth of my knowledge and surrounding myself with like-minded people.
You would actually be surprised how many of the greats are connected in some way, shape or Form.
One of the people I consider a mentor is none other than Grant Cardone.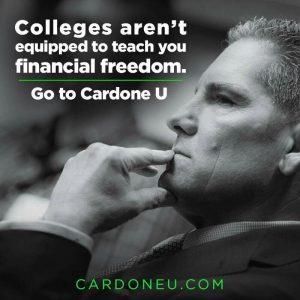 I was first introduced to Grant through a series of connections.
My good Friend Holly was working for Coach Giani and I had been watching him on his online show. I remember Holly Telling me that he was going to be on the Grant Cardone Show and to watch for it. At the time I did not know who Grant Cardone was.
I remember after watching the Grant Cardone Show that Coach Giani was on, I had gone looking for other videos and the first one I watched was how Grant Cardone deals with depression.
I remember thinking Wow! If this guy could have success with all that he had been through then there was hope for people like me as well.
Grant is a very tell it like it is kind of guy, no sugar coating and some may even find him offensive.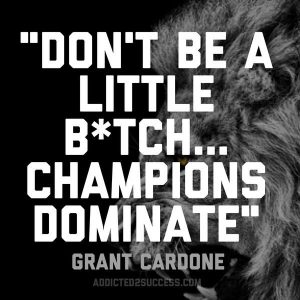 However, behind that somewhat rough seeming exterior is a man who truly wants to see others succeed.  And I can guarantee you that he will light a fire under your ass!
At this very moment, Grant is giving away 1 Million Dollars!
Want to Learn more about @GrantCardone  and @elenacardone and the 10X Rule?  Visit grantcardone.com
Grant & Elena have inspired me to achieve my goals and I am certain they will do the same for you! I am not letting a chronic illness and an anxiety disorder stand in MY way. If I can do this, you can too! #10xIt