I cannot even begin to express how important it is to have a reliable host and also one that offers good customer and technical support. Especially for budding entrepreneurs who are on a budget and are complete diy'ers. 
I have worked with several different hosts over the years and I will tell you why this is super important.  Odds are if you are reading this then you are operating your business on a very minimal start up budget and you really don't have the funds to pay someone for technical support. 
Siteground is the the only web host that I know of first hand that is  willing to work with you to make sure that your site is functioning as it should. Most other hosts will straight up tell you that they do not offer that kind of support. Their support is quick and efficient and my site loading times have improved and I no longer have to deal with ridiculous down times like I have had with other hosting platforms.
As with web hosting, it is equally as important to have a reliable email marketing platform.  I have used other platforms in the past Mailchimp, Get Response and others but had noticed a problem with deliver-ability. Once I switched to Convert Kit , I noticed much higher open and conversion rates.
ConvertKit is the platform most widely used by professional Bloggers & Entrepreneurs. 
What you will really love about this platform is that it helps you score your email to find out where it falls on the spam scale. The higher the number the more likely that your email will wind up in someone's spam folder. You can easily edit your email and test again to ensure that the email gets delivered to their inbox.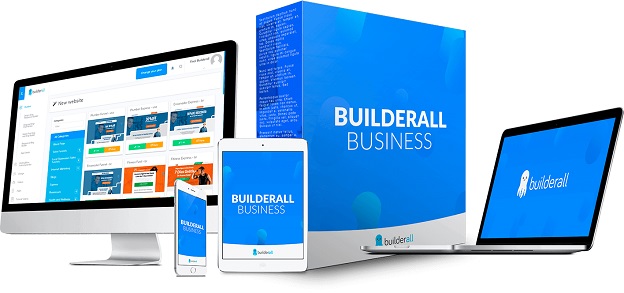 This is by far the best and least expensive all in 1 platform that I have found to date that is 100% budget friendly!
Builderall not only helps you create visually stunning funnels and websites, you can also use it for many other purposes for your business without having to pay for additional tools or services.
Autoresponder
Ecommerce
Social Proof
Script Generators
Branding
Presentations
CRM
Webinars and more
Do you feel like you spend all of your time on social media promoting your business or trying to increase engagement? Social Media Marketing is a very important marketing strategy and this app makes it very easy to schedule a week, month or more of content. In a few hours you can easily schedule content for the entire month and join in relevant Tribes that will help you gert your content in front of the right audience!
One of the biggest challenges you will face when starting a business is learning effective marketing strategies that won't break the bank! 
The easiest way to grow your business is to follow in the footsteps of someone who has already done it and can show you step by step how you can do it!
Udemy not only has some of the best affordable marketing courses, they also have courses for just about everything else too! This is alsO a really great platform for you to host some courses of your very own. Take what you love and consider yourself knowledgeable in and create your own online courses!