If you are in lockdown where you are, and you are thinking of trying to do something to make the most of it, you probably have a lot of options available to you. One particularly common one that a lot of people are thinking about is, of course, starting up their own business at home. There are many kinds of business that you can run from home, and no matter which you go for, it is something that could turn out to be genuinely lucrative.
DISCLAIMER: Pleasee be aware that this site utilizes affiliate links. All this means is that if you click on a link and make a purchase, I may earn a small commission at no extra charge to you.
But the question is: how can you ensure that you are getting it right? To help you out, we have put together some of the simple things you should focus on to ensure that you are running your home business in the right way. As long as you are considering these things, you should find it makes a huge difference to how successful it is.
Any business needs a niche if it is to perform well. In truth, it doesn't matter hugely what the niche is, as long as it is something that has a relatively good chance of working out. There are many ways to try and hone in on a niche, and one of the most effective of these is to think about what kind of solution you would like to solve for people.
There might be a common issue that you have noticed doesn't really have a good solution, for instance. Or you might be keen to try and provide a better solution to one that already exists. Whatever it is, if it is something you think people really care about, then this is bound to be a hugely effective way of figuring out what to focus on. At the same time, you should try to ensure that it is something you personally care about a great deal – otherwise it might be hard to sustain your own interest in it, which can prove to be problematic.
Setting Up Your Home Office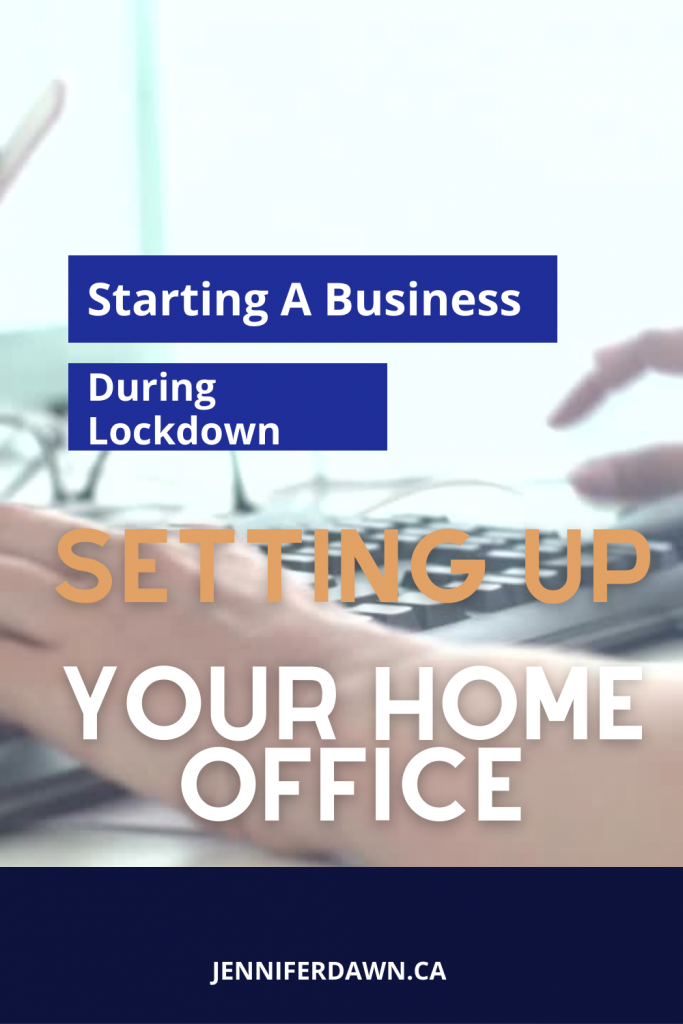 It has become increasingly easy in recent years to set up a home office space in your own home. Even if you have a smaller home, you can still find a way to do this, and that is largely due to the fact that you probably don't need as much space as you might at first assume. Generally, most home businesses can be run from a small room which has enough space for a desk with a computer on it, and that is usually enough.
In some cases, you might have a need for something more than that. For instance, if you are due to make some products, you might need a room that you can use as your factory or warehouse. But even then, you need to think outside of the box and determine how much space you really do need. You might be surprised at how little space you require to get it all up and running and to work comfortably for your home business.
Most businesses rely on various kinds of technology if they are to operate properly. There are a lot of tech options that you might want to make use of, but the most important thing is that you are doing everything you can to choose the right ones. To start with the most essential, the first thing you will probably want is a computer with all of the relevant software – as well as the hardware that you will need to support that software. A lot of people are unsure about this side of things, but in most cases any computer you might already have will probably suffice.
You will only need an upgrade in case of specific software which requires a good deal of processing power, or something similar. At the same time, you should look into your essential apps on your computer and make sure that you can use all of those that might prove necessary. A basic crash course in your own computer type could be helpful here, whether you need to learn how to open terminal mac or you just want to make sure you are using the machine in the right way.
In either case, you should ensure you have the right tech on board. That way, you can hope to run a much more successful home business.
As with any other kind of business, you are always going to need to market your business successfully if you hope it to bring the results you want. There are so many kinds of marketing to look into here, and you will obviously want to focus specifically on those that you can do from home without too much trouble, and which are easy enough to run from your home. There are a lot of options to consider here.
First of all, you might want to think about your local marketing options, as often you can do these from home without any trouble. That might include phoning around at local radio stations or TV stations, as well as writing into newspapers to advertise. You can also send out local press releases, and this is especially powerful given that it is free of charge to do. Beyond that, you should think about spreading the word by word of mouth in whatever way you can.
Arguably the most important form of marketing for a home business, however, is digital marketing through options such as social media and the like. As long as you are making good use of those, your business is going to have a much better chance of success. You should think about building a brand that you can use online and working with that to deliver some strong engagement on social media sites, and use that to drive traffic to your own website and so on.
If you do all of this, you are going to find starting a business during lockdown much easier and simpler than you might have thought it would be.