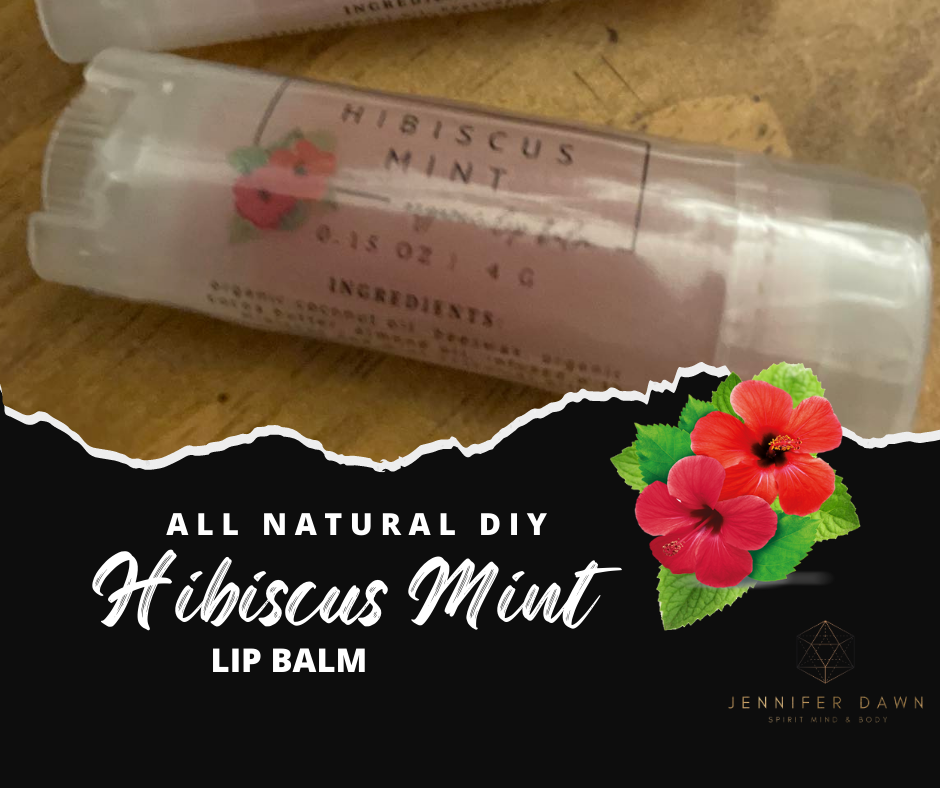 If you are anything like me #1 you just love to make things and #2 you are tired of chemical laden products. Make this DIY Hibiscus Mint Lip balm and have a little extra homemade goodness to add to your gift baskets.
I will often make an entire spa basket with lip balms, homemade bath bombs, Handcrafted candles an something else that has been made by me.
DISCLAIMER: This site utilizes affiliate links. All this means is that if you click through and make a purchase with one of my links, I may receive a small commission at no extra cost to you.
This lip balm is super moisturizing and is so simple to make!
INGREDIENTS:
1/4 CUP SHEA BUTTER OR COCOA BUTTER
1/4 CUP COCONUT OIL
1/4 CUP BEESWAX
2 TSP JOJOBA, ALMOND OR VITAMIN E OIL
30 DROPS PEPPERMINT OIL
DRIED HIBISCUS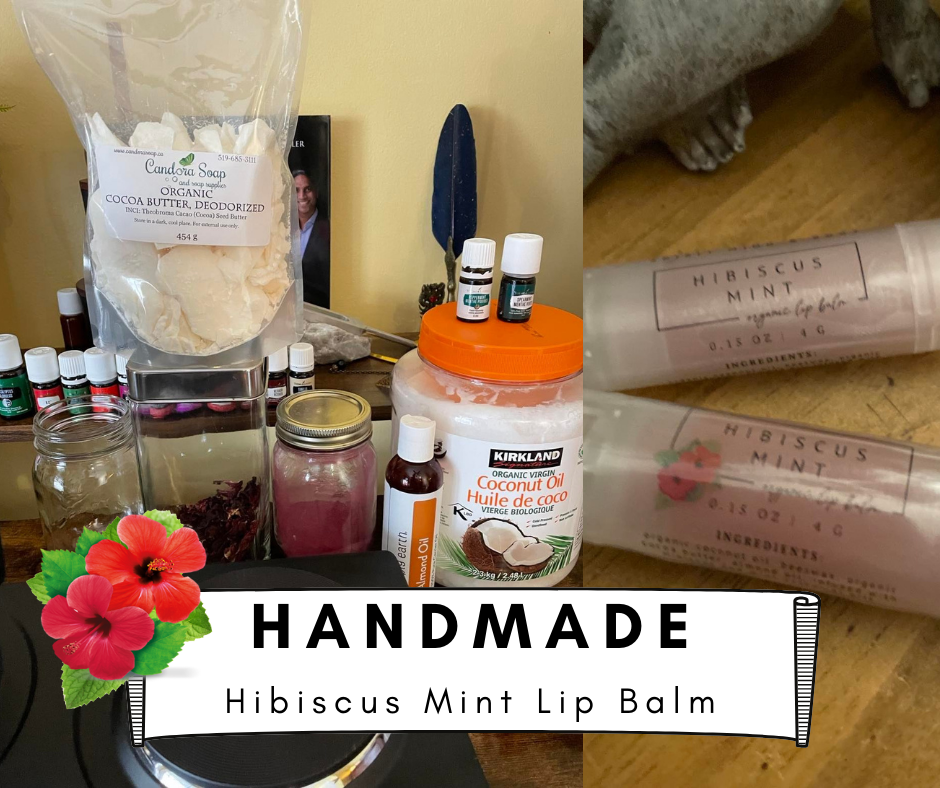 I had purchased this portable electric element / stove /hot plate …  because I thought it would be extremely handy during canning season and for my diy projects like this one, along with  candle making. I then take a stainless steel pouring pot and add a few inches of water in it to act like a double boiler. 
I filled a mason jar with everything but the peppermint essential oil  ( I recommend you always use a Good Quality essential oil … My 4 favorite essential oil companies are Young Living, Revive, Simply Earth and Fabulous Frannies)
I let this simmer on very low for a few hours to steep the hibiscus in to the oil. 
This high mucilage content of Hibiscus enhances the skin's ability to retain moisture and makes for a great addition to this DIY Lip Balm Recipe. Once the oils were completely melted and had been steeping for a few hours, I grabbed another clean glass container and strained the oil to remove the hibiscus. You may find  it easier to strain in to a small glass measuring cup if you do not have any pipettes on hand. Pipettes allow for more accuracy and less mess.
Fill each lip balm container to the top and allow to cool. Once cooled you will likely notice that there are holes in the middle, if you still have room at the top, you can take any left over balm and top it off , or simply use a heat tool on low to level out the tops. 
If you plan on giving these for gifts or selling, I recommend adding a nice label and some shrink wrap. 
If you are not very good with design, you can buy some editable templates on Etsy , like the one I purchased to make these.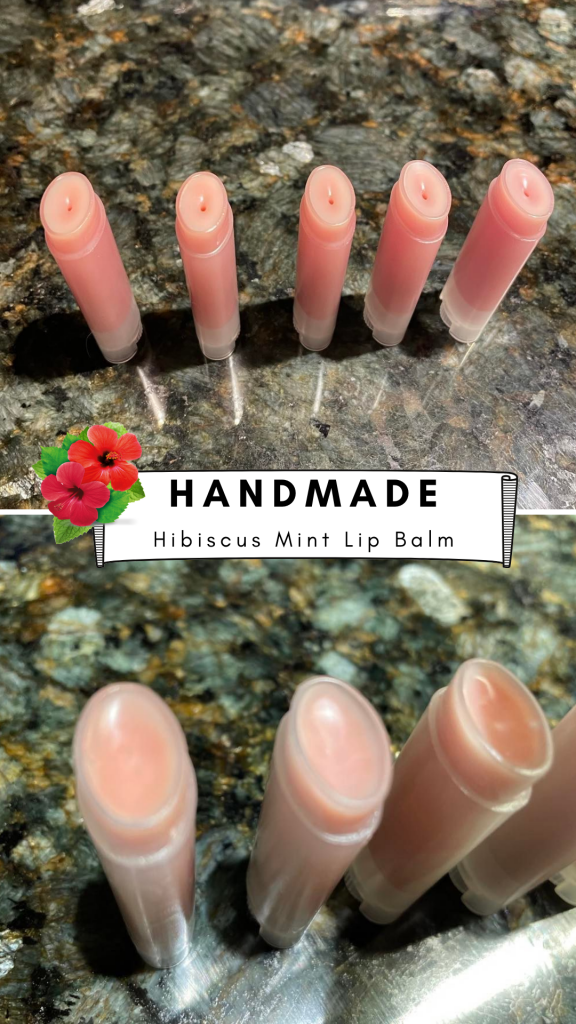 There are so many different variations that you can make with this recipe. Instead of the hibiscus you can infuse other herbs, such as chamomile , butterfly pea flower or rose. 
Try a different flavor combo, like Sweet orange and vanilla for a tasty natural orange creamsicle flavor, or iced coffee  and Pumpkin Pie for a Natural Pumpkin Spice Latte ( Or make life even simpler by buying it pre -blended! . Blending Winter Cocoa and Roasted Coconut will give you a lovely Chocolate Macaroon Flavor. 
These oils are also great options on their own :
I would love to hear of any flavor combinations you have come up with or tried! Tag me on TIKTOK.