Interested in growing or preserving more of your own food? Learn how to make Apple Cider Pickled Jalapenos! Great on sandwiches, burgers, grilled cheese, wraps or in a taco bowl.
I LOVE the flavor of Jalapeno's, unfortunately I can no longer eat really spicy foods but the guys in my house really love these.  The first batch I made of these the jalapenos were really mellow that year, a TON of flavor but mild on the spice scale, which is how I like them but you never know what you are going to wind up with come gardening season.
DISCLAIMER: Please be advised that this site utilizes the use of affiliate links. All this means is that if you click a link and make a purchase, I may make a small commission at no extra cost to you.
Pickling is one of the easiest methods when it comes to preserving food. Pickled foods only require water bath canning , so there is no need to invest in a pressure canner if you are only going to pickle and make jams. However, if you really want to be self sufficient and be able to can soups, stews , meats and veggies, I highly recommend you invest in a pressure canner.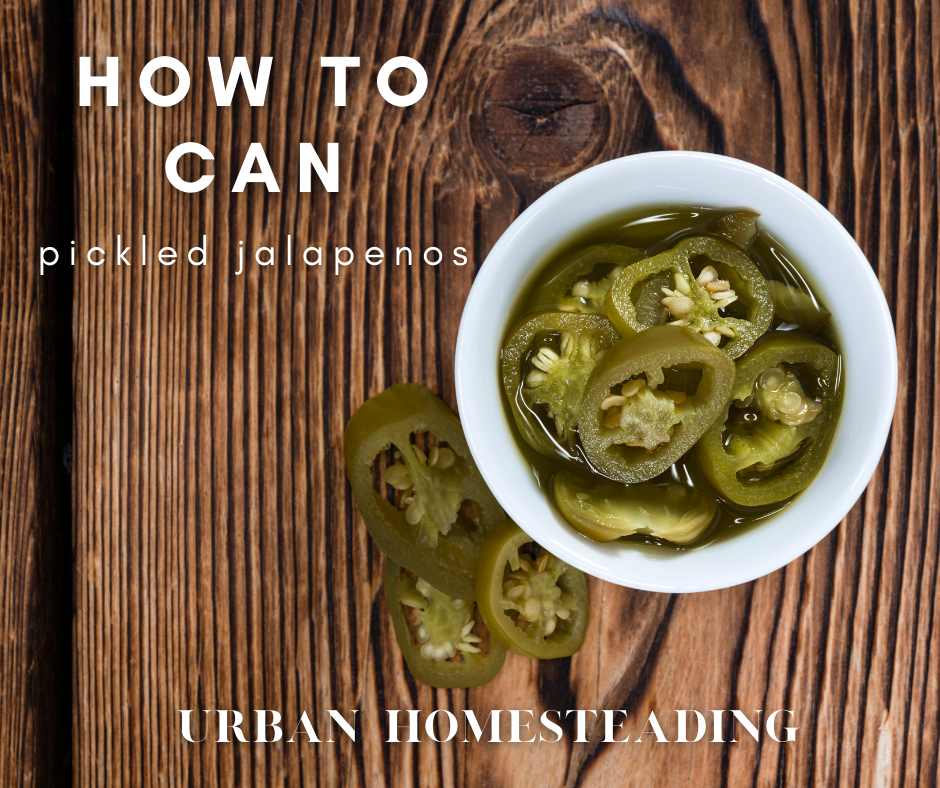 Pickled Jalapenos can also be quick pickled and stored in the fridge for a about a month. ( I have also dehydrated the jalapenos and made jalapeno powder)
Jalapenos are pretty easy to grow … Even if you don't have a garden plot, these grow well in containers outdoors and in grow tents. We start a lot of our seeds indoors and use a custom grow tent from GrowersHouse.
1.5 LBs ORGANIC JALPENOS
3 CUPS APPLE CIDER VINEGAR (5%)
1 CUP WATER
GARLIC CLOVES
1 TSP PICKLING SALT PER 500 ML JAR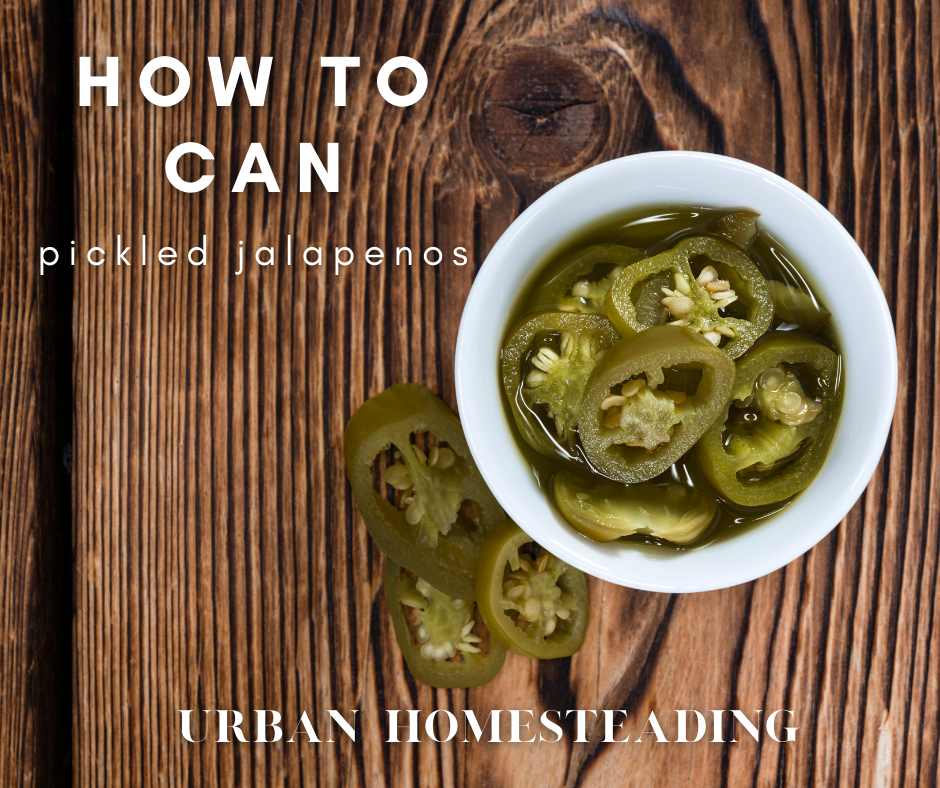 Pickled Jalapeno Peppers With Apple Cider Vinegar
Start by cleaning and sanitizing your jars. I find the easiest and most convenient way to do this is to put them in the dishwasher and pull them out while they are still hot.
While the dishwasher is going I will soak my jalapenos in Kangen Water to remove any chemicals that may be present on the produce. 
While the jalapenos soak, I will measure all of my brine ingredients into a stainless steel pot. 
At this point, I will make sure that my counter space is sanitized and lay down a few tea towels to place my hot jars on, I will also gather all of my other tools.  Cabela's is a great site for Homesteaders to get supplies & equipment.
CANNING POT
TONGS
JAR LIFTER
LID MAGNET
PICKLE PACKER
APPLE CIDER VINEGAR
PAPER TOWELS
OVEN MITTS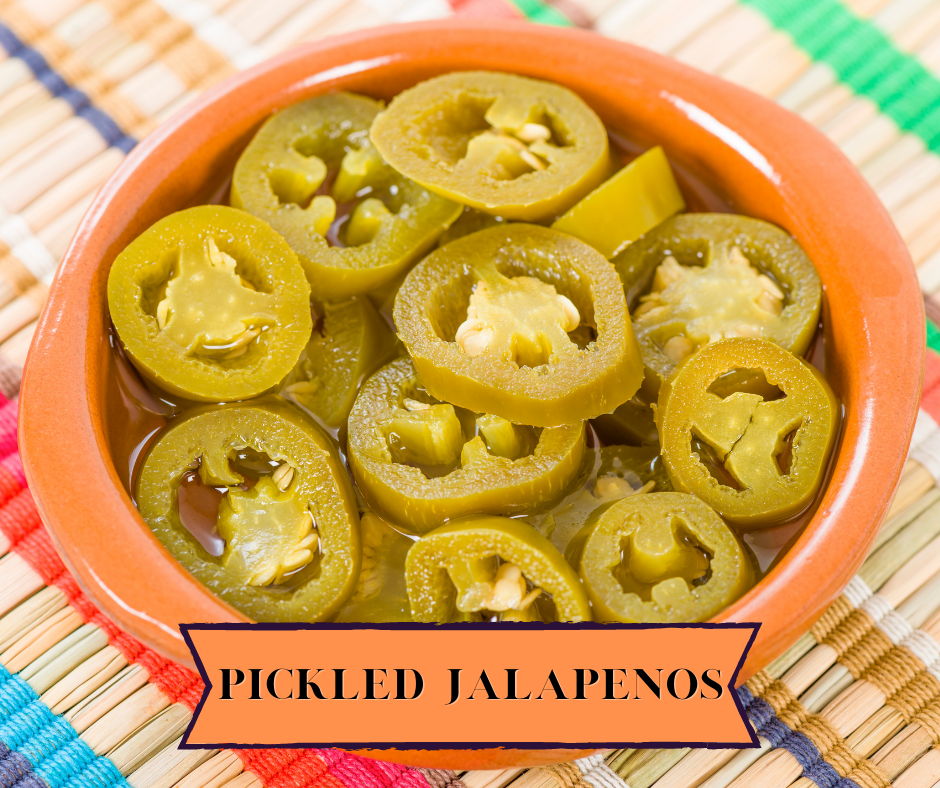 I then grab one of our lovely custom designed laser burned cutting boards and begin chopping my peppers in to rings. 
Once my jars are ready to be pulled out of the dishwasher, I set my brine to boil for 3 to 5 minutes and sanitize my lids in a pot of boiling water. I add 1 tsp of pickling salt to each jar along with a clove of garlic. 
I then fill my sanitized jars , packing in as much as I can and then top with the hot brine, leaving a 1/4 inch of headspace. Using either a wooden skewer, or plastic de-bubbling tool, remove any air bubbles and measure your headspace.
Soak a paper towel with some apple cider vinegar and wipe your rims.
Add your rings with a magnetized lid tool and put bands on , screwing on finger tight.
Place closed jars in your water bath canner , put on lid and set to boil. Once it reaches rolling boil, set a timer for 10 minutes.
When the timer goes off, remove the lid and carefully transfer the hot jars using a jar lifter and supporting the bottom of the jar with your oven mitt covered hand to the towels on the counter.
Leave jars undisturbed for 24 hours. You will hear the pop popping of the jars sealing.
After 24 hours has elapsed, remove the rings and make sure that your jars are sealed.
You can either add a handwritten label with what is in it and the date or print off your own labels. You can find templates to use for your labels, I custom design most of my labels. 
This is a tested safe canning recipe from the Ball Blue Book Guide to Preserving "Hot Peppers."  
All times are at altitudes of less than 1,000 ft. Adjustments must be made for altitudes greater than 1,000 ft.
Half-pints and pints at altitudes of 1,001 – 6,000 ft. is 15 minutes, and above 6,001 feet is 20 minutes.
How Long Will Canned Pickled Jalapenos Last In The Fridge?
Jalapenos that have been properly canned will last for several months in the fridge an 2-3 years in a cold , dry pantry .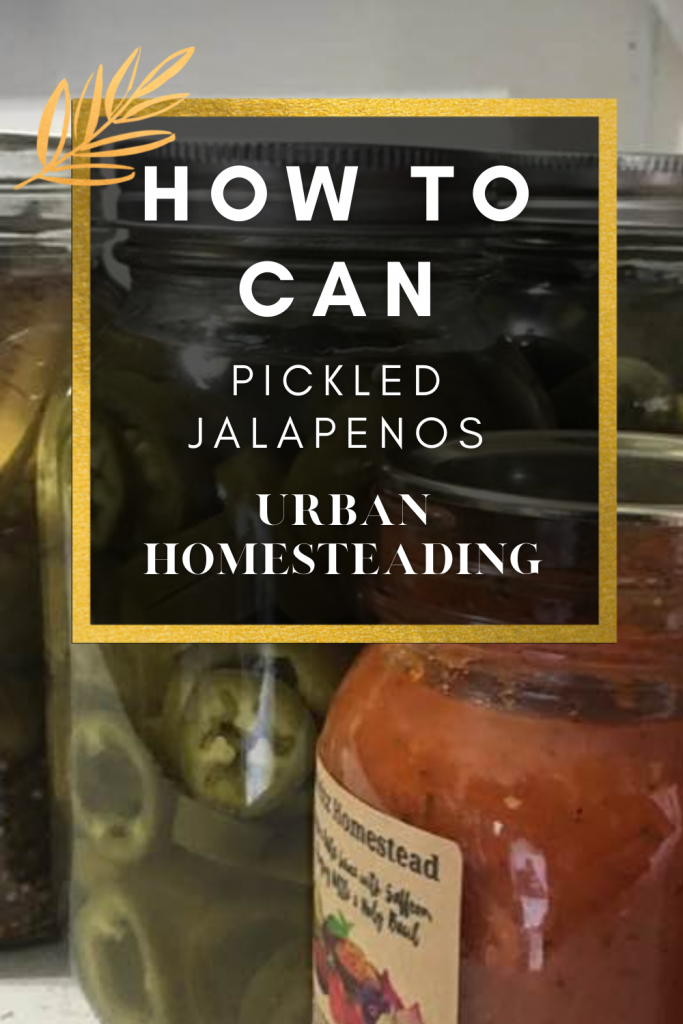 You will notice that with the Apple Cider Vinegar Canned Jalapenos the longer they sit , the milder they get. You wind up with a really mellow jalapeno with a TON of flavor!