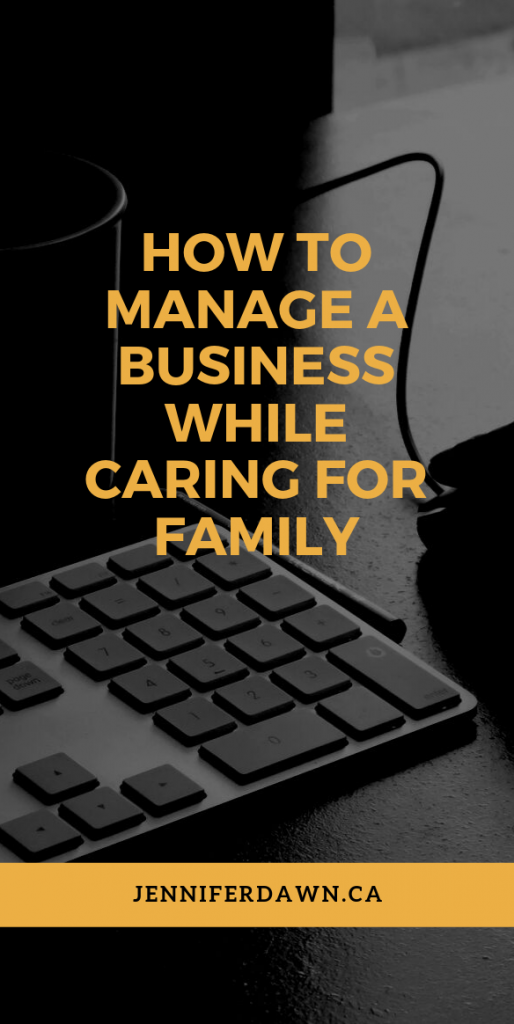 Record numbers of people are choosing to start up their own business these days. As we've collectively realised that there has to be more to life than punishing commutes and corporate ladder climbing, as we worry that we aren't getting enough time to care for our families or ourselves, so more and more people are opting to work for the flexibility and rewards it can offer. However, running your own business is anything but easy, and many new entrepreneurs struggle with any kind of work-life balance in the initial stages, as they put in all the hours bidding for funding, pitching to clients, building their product or service offering and chasing up invoices. It can feel overwhelming, especially if the reason you wanted to strike out on your own was to accommodate caring responsibilities for children or elderly parents. When you're working from the home, the lines can become incredibly blurred. So, how do you get a business off the ground while also meeting the demands placed on you by loved ones? 
It is possible to work in a way which accommodates caring duties and those for your business, but making it all hang together is a constant juggling act. The key to maintaining a balance is setting your own boundaries and being strict about enforcing them. It starts with with space. Tempting as it can be to multi-task from the kitchen table, it's far better to have a designated space to work from. Whether it's doing a loft conversion, making over the garage, adding a garden studio or commandeering the spare room, if you have the resources to create a space just for work then do it. It helps enormously with being able to separate work and home life physically and mentally. Create boundaries using a calendar app as well, so that you have clearly defined periods where you're working on a report, or doing the online shopping for an elderly relative, or collecting the kids from school. Be aware that these may have to shift on a daily basis- if you have a big client request, activities with family may have to be put on hold for a few days, or an ill child might mean work that can wait has to. 
The most damaging myth to someone trying to run a business and care for family? That things can be 'perfect'. That concept will only end up becoming a stick to beat yourself with. Decide what good enough looks like and aim for that. Accept that some days the house will be a mess, or the wording on that pitch document may not be flawless. It is possible to be good at everything, but rarely at the same time. Accept that launching a business is toughest in its initial phases – a start-up is resource intensive. But once you have things like a marketing strategy in place and some regular work coming in, it won't feel as intense. Similarly, you have to understand when there's a breaking point. This may involve some difficult conversations. Choosing extra childcare or looking at assisted living facilities for elderly relatives may be the only solution, but it will involve a lot of discussion and compromise. Above all you need a good support network – people you can turn to when you need help with things.