Are you thinking about starting your own business? That's great news if so, and we hope you find success.
However, startup statistics make for uneasy reading. According to the linked article, only 50% of new businesses make it into their fifth year. If you're a glass-half-empty type of person, that might cause you to think twice before starting out on your own. Of course, you might be a little more optimistic, and considering that 50% of new businesses do remain open in Year 5, the news might not appear so bleak, after all.
Still, you can improve your chances in business. To start a business that isn't doomed to failure, consider the following.
#1: Research other businesses
It's no good starting a business that is too similar to others in your local area, so commit to research, and look at what other business owners are doing. You don't need to have a completely original idea, but you should still look for your own niche, so you don't duplicate what others are doing. You will have a better chance of gaining new customers this way.
Sure, you could start out with a branded business that is all your own idea, but it can be risky. On the other hand, you could consider looking for a franchisor that is already established in the business world. You will then be able to start a business that already has a recognized brand name behind it, and have access to pots of money and training offered by the franchisor. When looking online, we discovered this opportunity to purchase a pest control franchise, so have a look at that as one example open to you. However, there are many other opportunities online, so do your research and consider your options. 
#3: Get your finances in order
If you can start with very little capital, then great. You won't need to consider an expensive loan to kickstart your business into gear. However, if you do need to finance your business, look for those loans that come with low interest so your monthly repayments will be lower. And look at other financing options, such as crowdfunding and angel investing, as the more money you can raise before taking out a loan, the less you will need to apply for at your local bank. Money issues are the biggest cause of failure for businesses, so this is one area that you need to focus on and research early.
Sure, you might have a business idea that is affiliated to your skillset, but what do you know about marketing, accounting, web design, and customer service? While you will learn some of these skills as you go, it is still in your best interest to consider a business course or anything that is skill-specific, if you have any weaknesses in these areas. Of course, you can outsource many business tasks to others, but a little education will make sure you start your business on the right footing. Look for courses online and in your locale, and then read books on business, listen to the appropriate Ted Talks, and speak to people you already know in business for help and advice. 
#5: Find ways to be frugal
Finally, know that there are all kinds of ways to save money in business, and you can get an idea of this with these money-saving tips. By showing frugality, you will eventually build up a tidy amount of money that can be used for emergency situations, and for any purchases you later need to make to grow your business. So, use the ideas we gave you in the linked article, and then research other frugal business ideas online. 
Your business doesn't have to be another failed statistic, so consider our suggestions, and commit to further research into each of them.
 We wish you every success on your entrepreneurial journey!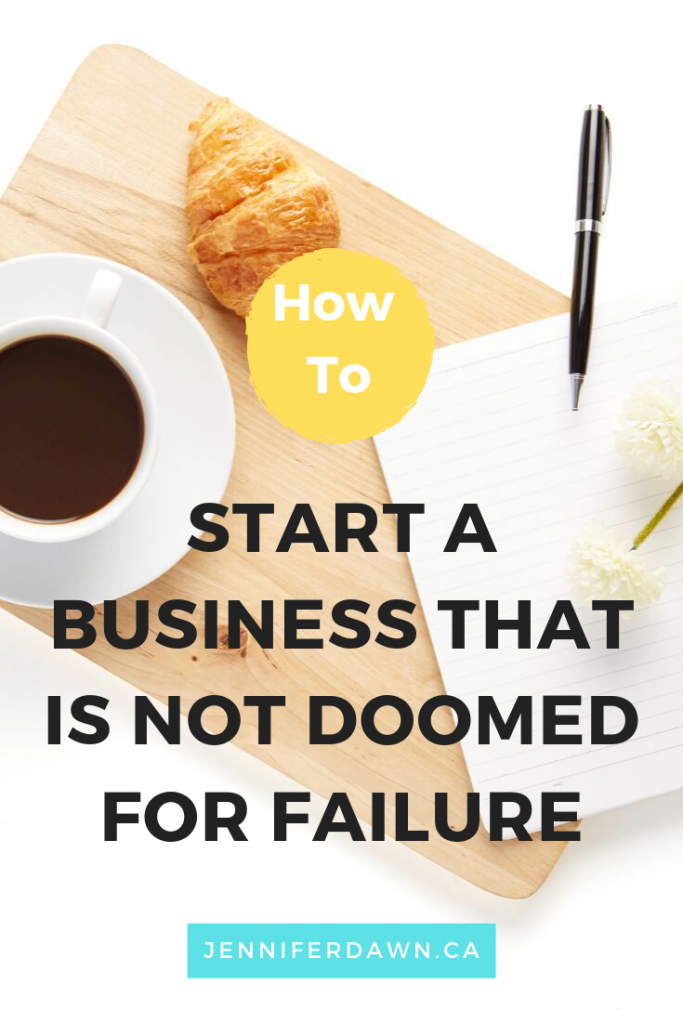 #6 Ensure You Have all the Right Equipment
When it comes to running a business in a safe and successful way, it is important that you make sure you know what is needed to achieve this. Make sure you focus on improving the different ideas that play a part in helping you achieve this, and one of the core factors is making sure you have the right equipment. There are so many things you need to get right if you are serious about becoming a successful company, and this is something that you need to look into right now. Machinery and equipment necessary to run the company as effectively as possible is one of the best things you can do when it comes to making the right choices here.
For instance, you need to think about making sure you get the equipment and machinery that you can use to help the business operate at the highest level. This could well mean getting in touch with the right PCB design company in order to make sure all of your electronics and gadgets are working perfectly and making sure you do as much as possible to work on this moving forward right now. In order to make your business more of a success, you are going to need to ensure you have all the equipment you need, and that it all works to the best possible level.