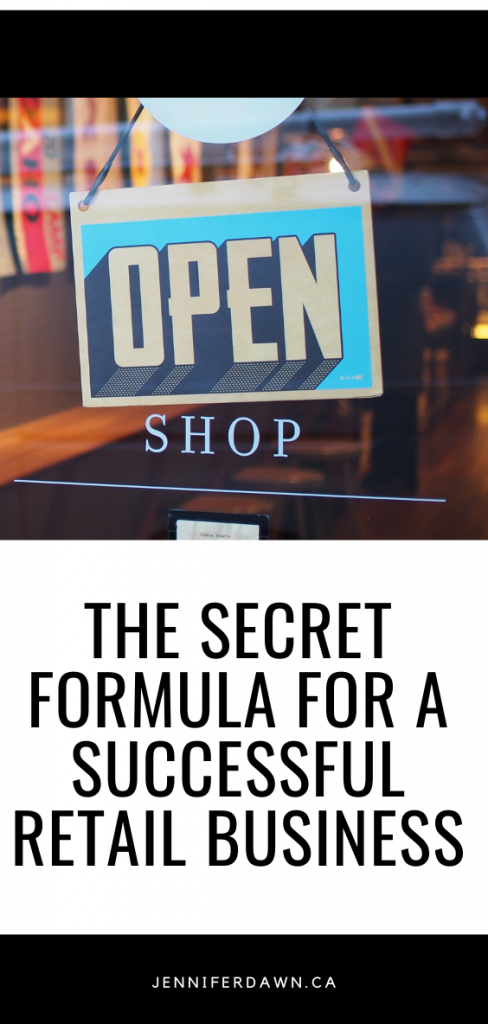 A lot of people will tell you that it's a bad idea to set up a retail store these days because everybody shops online anyway. But even though it's true that online shopping is making it harder for retail stores to survive, there are still plenty of people out there that prefer to go into a brick and mortar store. You get a personal service that you can't always get online, and some people just enjoy the experience. However, you do have to work harder than ever to beat your online rivals and there are certain things that you just have to get right. This is the formula for a retail business that works. 
The Right Location 
There are a lot of things that can impact the success of your retail business, but none more important than the location. It's important in any business, but it's absolutely vital that you pick the right location for a retail business. People are not going to go out of their way to come to your store so if you are not easily accessible, you will struggle to survive. A lot of your business will come from passing foot traffic, so you need to open your store somewhere central where a lot of people will be passing through. However, it's important that you consider the price as well because the prime locations will be incredibly expensive and you will not be able to afford those overheads when you are first starting out. It's important that you strike a balance between price and location if you are going to get customers through the door. 
A Quick Checkout Process 

When you do get those customers through the door, you need to make sure that the checkout process is quick and efficient. People love online shopping because it's so quick and convenient, and if you are going to compete, you need to offer the same experience in your store. So, make sure that you get some good quality credit card readers (click to learn more about choosing the right ones) so payments go through quickly. You also need to hire plenty of experienced customer service staff that can keep the line moving. If people have to wait too long, they may abandon the sale, so it's vital that you have a quick checkout process.
Personal Service 
The personal service is the main thing that you can offer which online retailers can't, so you need to take advantage of it. You need to make sure that all of your employees are well trained in good customer service, so they can help people out and give the store that personal feel. However, it's equally important that you give people their space because not everybody wants to be helped. When customers first enter, let them browse on their own and just let them know that staff are available should they need any help. 
If you can get these 3 aspects right, your new retail store should be a success and you will be able to compete with your online competitors.