Do you need to buy a gift for a female co-worker or know a kick ass Girl Boss on your Christmas List? Here are 15 Gift Ideas For Boss Babes!
Please be aware that this site utilizes affiliate links. All this means is that if you click on a link and make a purchase, I may receive a small commission at no extra cost to you.
Nothing is better than a great soft t-shirt and a faded pair of blue jeans. Ok Maybe paired with Yoga Pants  would suit me better but regardless of what you choose to style it with this Boss Babe T-shirt is a winner! 
This Boss Babe mug is great all on it's own but fill it with some homemade chocolate or gourmet coffee and have a perfect little Girl Boss Gift Idea.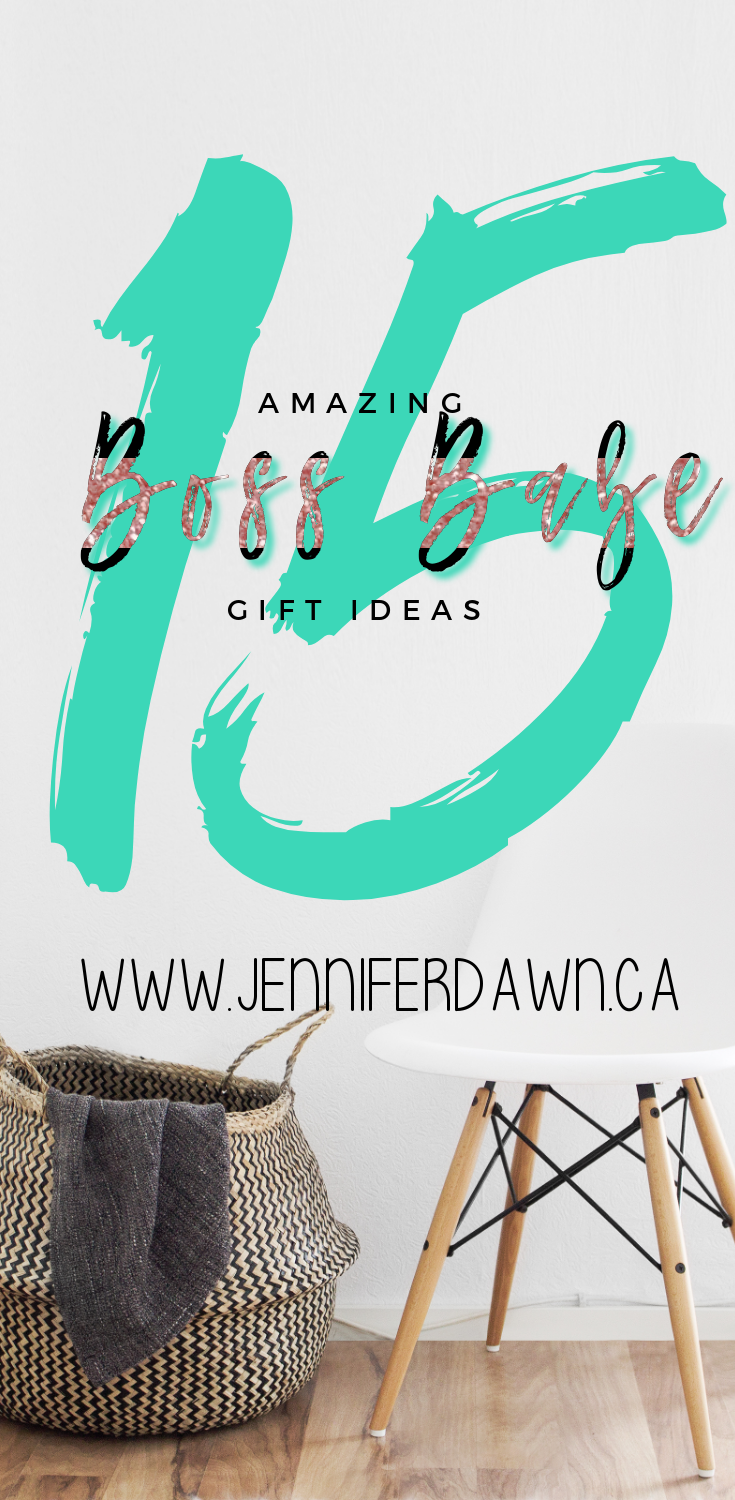 I would be lost without my planner! Every busy woman needs a planner to keep track of the never ending to do lists , appointments and projects on the go!
Don't Forget To Take A Little Time For Self Care!
Sometimes it is hard as women to find time for ourselves and even harder when you are balancing a business or demanding job! It is important to remember to take some time for self care.
Help Keep Her
with these awesome gift ideas!
THESE GIFT IDEAS ARE SURE TO PLEASE!
Help your gal pal clear her chakras so she can focus on all that she has to do!
Crystal wands are excellent healing tools facilitating chakra balancing, emotional healing, and spiritual development. Wands are energetically cleansing, protective, and may stimulate and activate the human energy field. 
This is a great laptop bag! Tons of room to hold a laptop, planner , water bottle and still have tons of room!
This candle not only looks super classy but it will really help destress anyone with it's intoxicating aroma.
A good notebook is a great universal gift! I mean , who doesn't need a notebook at some point and the the prettier the better!
Salt lamps are great for clearing negativity energy and keeping your work space energized. Any Boss Babe would love this gift!