The very first step to creating a professional Pinterest Profile is converting to a Business Account. You can find the instructions for that here. Once you have converted to a Business account, you can begin filling out your profile information.
You will want to make sure that all of the information you enter in to your Pinterest profile is SEO optimized. What does this mean? Use researched keywords to let Google and other search engines know what it is that you want to be found for.
How Do I Optimize My Pinterest Profile?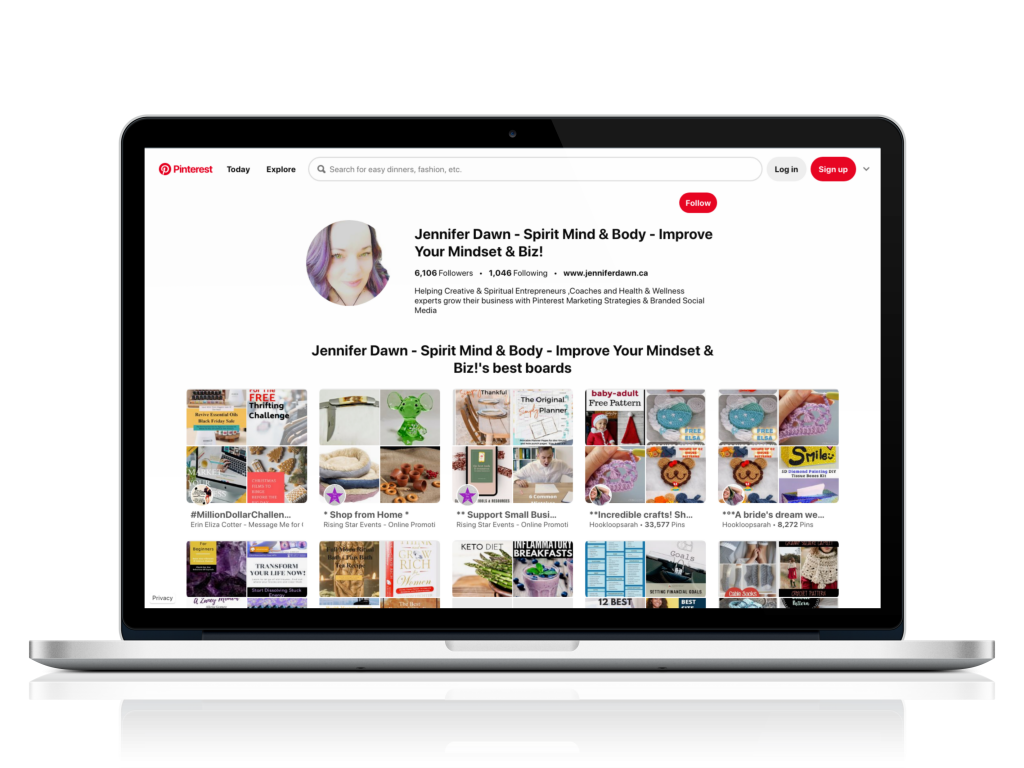 In my case " Helping Creative & Spiritual Entrepreneurs ,Coaches and Health & Wellness experts grow their business with Pinterest Marketing Strategies & Branded Social Media" lets people know who I am , what I do and who I serve as well as makes use of several of my chosen targeted keywords like " Branded Social Media " and "Pinterest Marketing Strategies" It is very relevant to the type of audience I want to attract to my Pinterest Business Profile.
If you are a DIY Blogger for example , you may want to use keywords like Easy Diy Projects , DIY Projects for Kids, DIY Home Decor , etc.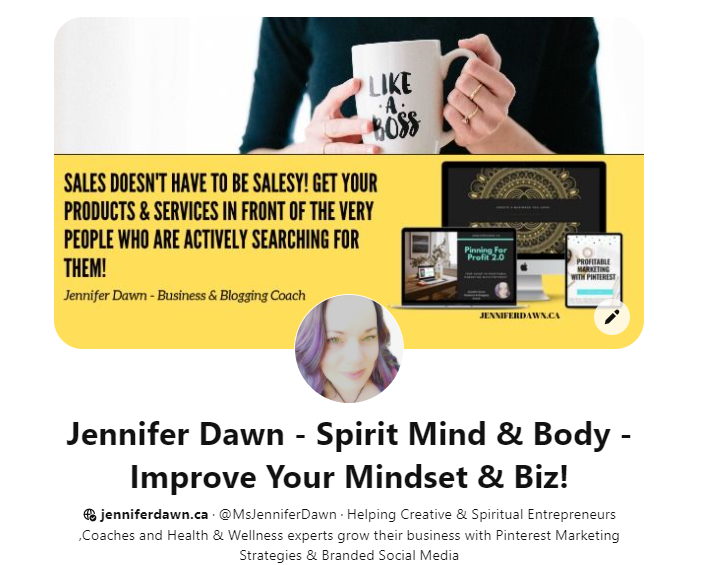 If you look at the image above, you will see an that I have further branded my Pinterest profile with some professional branded images.

I recommend that the 1st 2 boards be just about your blog , website or products . I typically will do a best of board , in my case it is called Best of Blogging. The other 3 I would dedicate to your most popular and seasonal or special occasion boards. For example , Christmas Recipes, Easter Decorations , etc.
How Do I Create A Professionally Branded Image & Profile On Pinterest?
Two other things you will want to do to create a professional & optimized profile is to Claim Your website and link some of your social networks to share your Pinterest Content. Claiming your website is also necessary to access your website analytics and rich pins. 
Apply these same these same techniques when creating your Pinterest Pins.
And there you have it ! A step by step guide to creating a professional profile on Pinterest. Let me know if you found these tips helpful in the comments below.