Charcuterie Boards are the hottest new entertaining trend right now and is predicted to be an even hotter trend in 2021! Check out these awesome charcuterie board ideas for your next gathering or special event. Or even just to serve up something special on family movie night!
You can throw together a beautiful charcuterie board for just about any occassion!
These beautiful serving trays are also known as grazing trays. Some people even create complete grazing tables.
Disclaimer: This site utilizes affiliate links. All this means is that I may earn a commission if you purchase something from one of the links you click on. Of course, at no extra cost to you.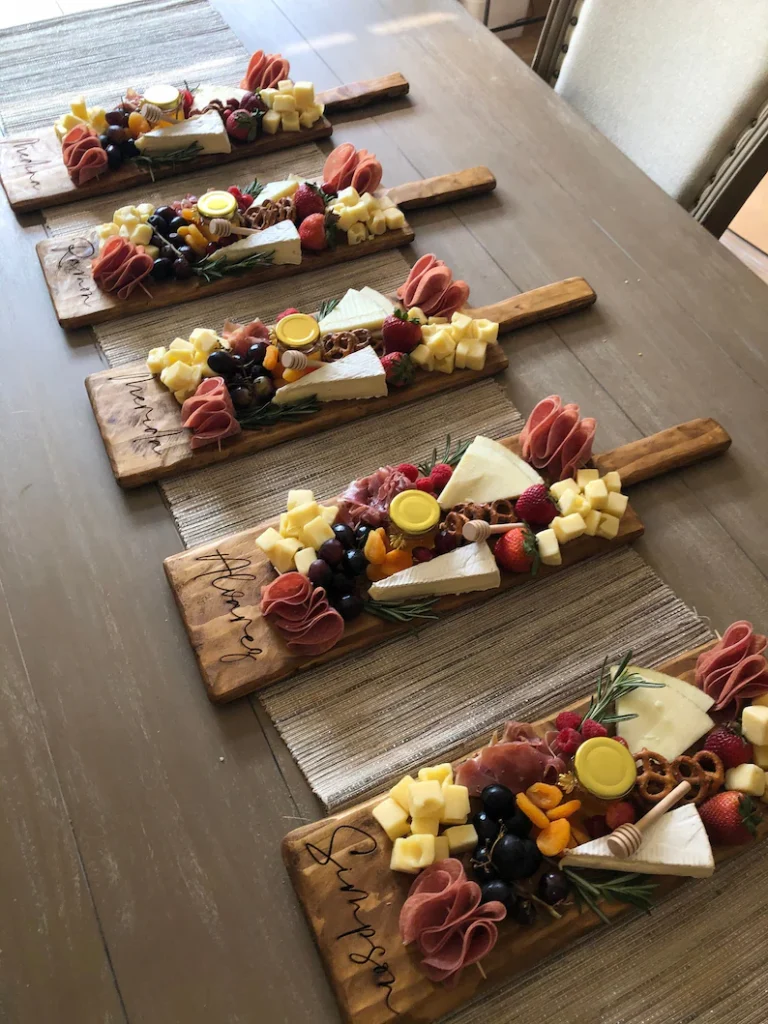 Wedding Charcuterie Boards
Chocolates & Fruit Charcuterie  Boards
Cheese & Fruit Charcuterie Boards
Veggie & Fruit Charcuterie Boards
Breakfast Charcuterie Boards
Mexican Charcuterie Boards
Easy Keto Breakfast Charcuterie Boards Charcuterie Boards
Christmas Charcuterie Boards
Valentines Day Charcuterie Boards
There are so many different styles of charcuterie boards to choose from.  While the ones made with resin are beautiful to look at , I would worry that the chemicals from the resin would leach into my food so I would only use them for serving if I was setting dishes on them. To be able to place food directly on the platter, I would choose to go with a natural wood like walnut or olive wood that has been treated with a more natural option , such as linseed oil or beeswax.
Here is a round up of  are some of my favorite Charcuterie Board Ideas.
Click on the photos to be brought to each page.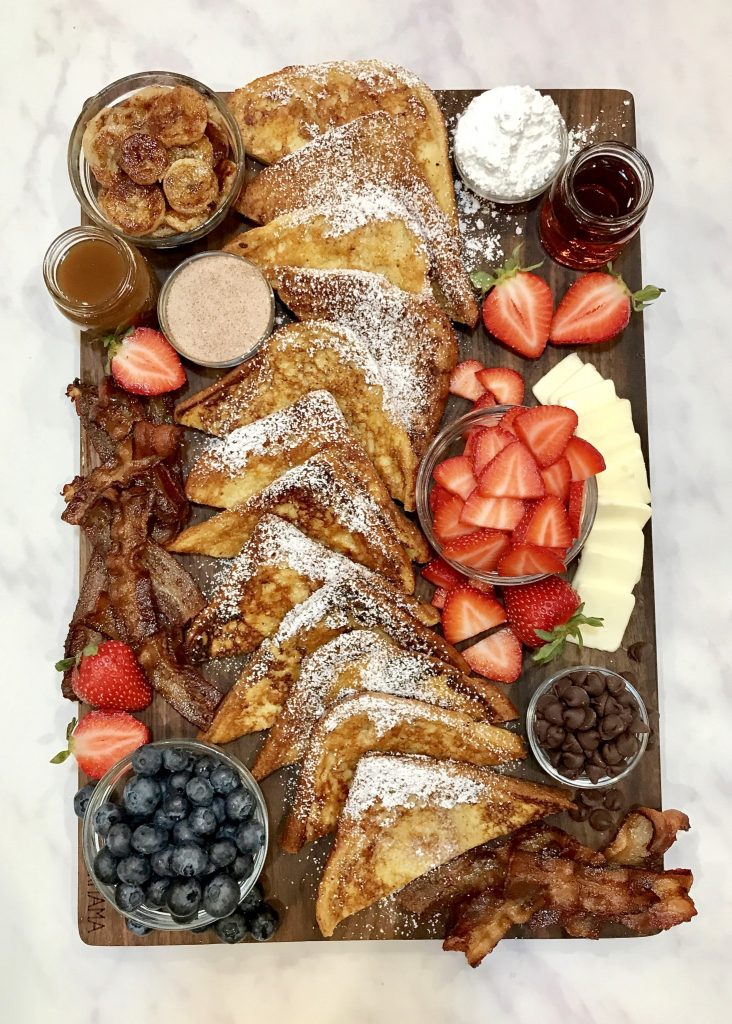 FRENCH TOAST BRUNCH BOARD