Essential Oil Recipes For A Toxin Free Home
I will be the first to admit that I was a Bath & Body Works JUNKIE! 
I also used to run and a candle and gift store and trying to dupe other top brands was one of my favorite things to do! I STILL love to do that, however, my body no longer tolerates chemicals and we should all be learning to cut back on the chemicals that we are putting on and in our bodies. 
DISCLAIMER: Please be aware that this site utilizes affiliate links. All this means is that if you click on a link and make a purchase, I may earn a small commission at no extra cost to you.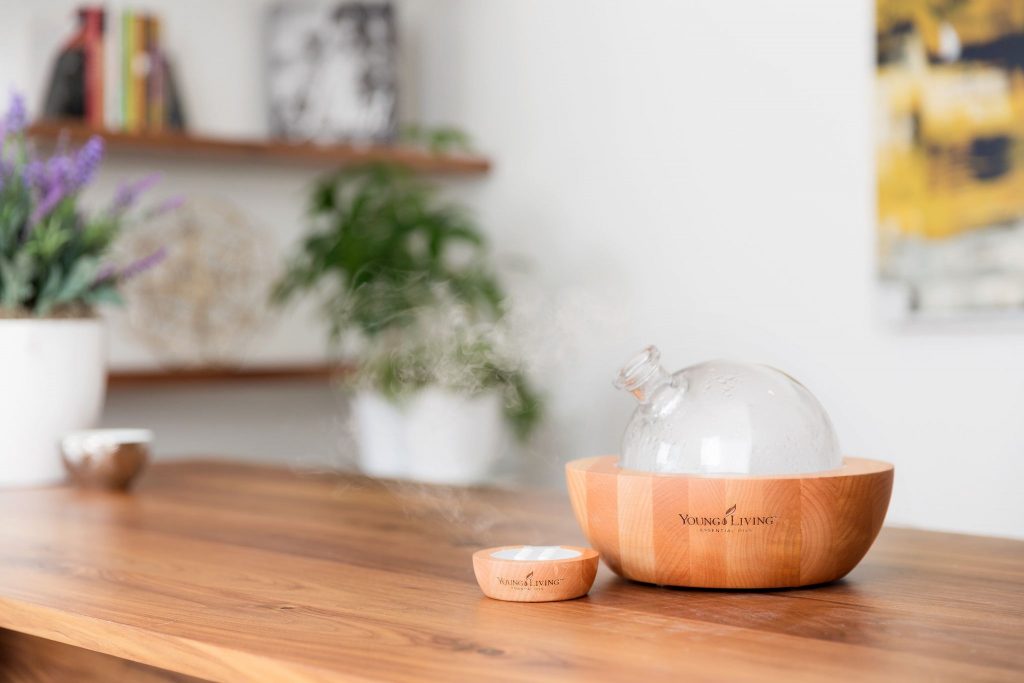 With my Young Living Essential oils , I know only top quality ingredients are going in to the products I use and create for my family.
Essential oils contain a variety of health benefits , with many of the essential oils being anti viral and antibacterial.
You can create your own chemical free home fragrances simply by combining essential oils with witch hazel or alcohol.
Diffuser Blends Young Living
One of the best ways to use your Young Living Essential Oils is to diffuse them. There are so many beautiful diffusers to choose from and you can even get diffusers for your car.
You can also diffuse essential oils by placing them on a cotton ball inside of drawers to keep contents smelling fresh!
Chemical Free Home Fragrance Options
You can purchase cedar hanger rings , put a few drops of your favorite essential oil and keep your clothes from getting a musty smell from hanging in the closet.
I love my Young Living Essential Oils , I had been using some other brands and could really tell the difference in the quality the first time I used them.  
***Learn EXACTLY how I have used Pinterest to drive traffic to my website, attract leads to my business and increase my income.  GET THE FREE PDF HERE!