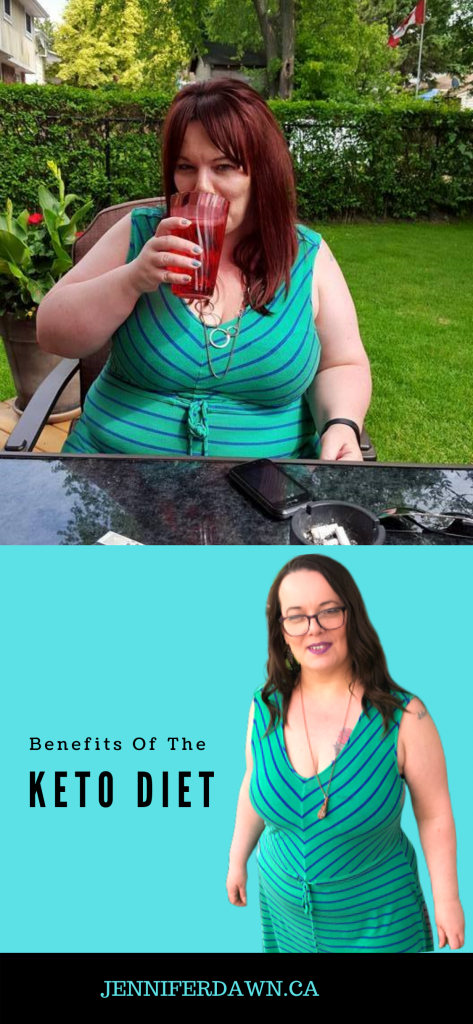 If you have been thinking about starting the Keto Diet  , this post will help you! 3 Benefits of the Keto Diet plus Meal Plans & Keto Food List.
This post was kind of a hard one to post because I am still working through the feelings of shame I had when I looked like this. #realtalk
However, I felt that this would help more people if I shared how I was able not only to shift my mindset , but improve my overall health and wellness.
As you can tell from the photos , I drank, I smoked and was severely overweight! I had been sick for several years,and was dealing with chronic pain and inflammation. And as a result ,  added low self esteem issues and just low over all self worth.
Please be aware that this site utilizes affiliate links. All this means is that if you click on a link and make a purchase, I may receive a small commission at no extra cost to you.
Sometime in  October of 2018 , I began a journey of healing mind, body and spirit ( Which just happens to be the name of my new line of products!)
In my quest to start living a better quality of life, I came to the realization that I was sensitive to gluten and my oldest son had mentioned something called the Keto diet to me. As a result, as a family, we decided to give Keto a try…
I have to be completely honest and tell you that this is one of the easiet so called diets I have ever been on! For instance, I have never felt deprived , my entire family lost weight and experienced several other health benefits from eating keto.
What Are The Benefits Of The Keto Diet?
Eating Keto eventually just becomes a way of life but on ocassion, when we have fell off the wagon so to speak, we all felt the difference immediately.
So what are some of the benefits we experienced?
Benefit #1 – Eating Keto alleviated stomach and digestive issues
Some people have mentioned that the first while they noticed some digestive upset but it is typically short lived. None of us experienced the dreaded Keto Flu. However, we all used to suffer from bloating and digestive upset and eating Keto ended that battle.
Benefit #2 – Have More Energy With The Keto Diet
Cutting out processed foods, complex carbs and sugars really will provide an energy boost. The food that you eat on the keto diet keeps you satisifed throughout the day. In addition, we also noticed lowered blood pressure.
Benefit #3 – Easy Weight Loss With Keto
As you can clearly see from the before and after photos, I lost a considerable amount of weight. ( As did all of the members of my family) 
What Foods Should You Eat On The Keto Diet?
We definitely had some things that were on our Keto shopping list every week , plus some extra goodies we would order monthly. Feeding a family of 4 grown people Keto required some pre-planning and buying bulk ingredients. #ketoonabudget
When purchasing these items online , always check to see if they are  available on my most loved cashback app .

Staple Items For Keto Shopping List:
Skinny Syrup ( I keep a selection of these on hand at all times! )
Sugar Free Pudding Mix ( White Chocolate is my favorite and most versatile)
Eggs ( We get ours fresh from my in laws) 
Cheese
Cream Cheese
Chicken Breasts
Chicken Wings
Bacon
Light Fish ( Basa & Halibut)
Shrimp
Pizza Pepperoni
Green Peppers
Mushrooms
Onions
Almond Flour
Coconut Flour
Parmesan
Low Carb Pizza Sauce
Sugar Free Ketchup
Fresh Greens Salad Mix
Chives
Dill Pickles
Fresh or Dried Dill
Selection Of Spices
Nuts
Water Enhancers
Butter
Keto recipes on the whole, I have found pretty easy to make and the majority have been very tasty! Pinterest has an amazing selection of Easy Keto dessert recipes and easy peasy Instapot Keto Meals.
Alternatively, you can also purchase Keto meal plans from Etsy  and South Beach has an amazing Keto Plan.
Keto Meal Plans To End Overwhelm!

RELATED CONTENT YOU MIGHT LIKE : 
http://spirited-mind.wp11.staging-site.io/the-best-products-to-lose-weight-on-a-ketogenic-diet/
http://spirited-mind.wp11.staging-site.io/how-to-detox-give-your-body-the-nutrition-it-needs/
http://spirited-mind.wp11.staging-site.io/25-of-the-best-super-foods-for-weight-loss-detox-energy/
Do you have a favorite Keto recipe or snack? I would love for you to share in the comments below.