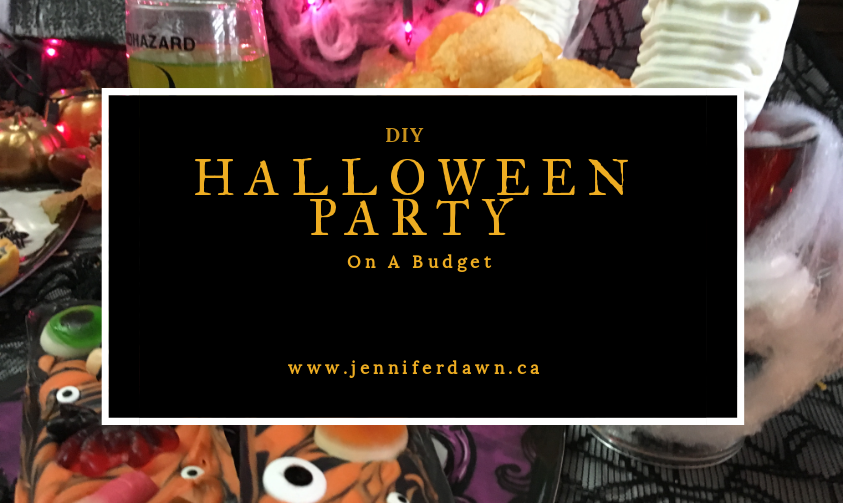 This post will contain affiliate links. If you make a purchase I may receive a small commission at no extra cost to you.
Need to throw a Halloween Party but a little short on cash? Easily put together a kick-ass party using items purchased from the Dollar Store & Walmart!
This AWESOME DIY Halloween table was put together using items purchased from dollar stores, aside from a few items that I grabbed from Walmart & the grocery store!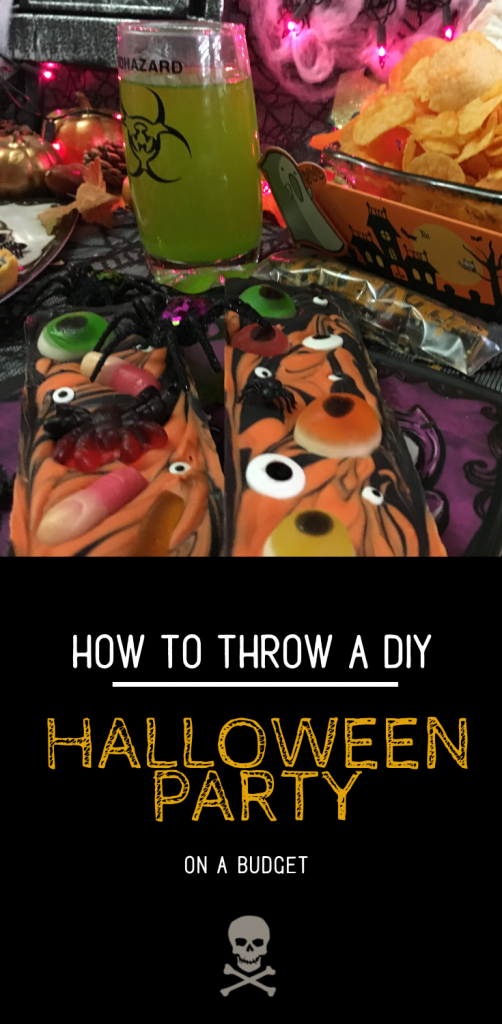 I am the Queen of DIY (or so I am told) and had so much fun putting this post together.
I had remembered seeing some custom chocolate bars last year with gummy worms and other assorted candy and thought it would be an awesome DIY Halloween project. I think that they turned out pretty cool! What do you think? If you would like to know exactly how I made them just leave me a comment below.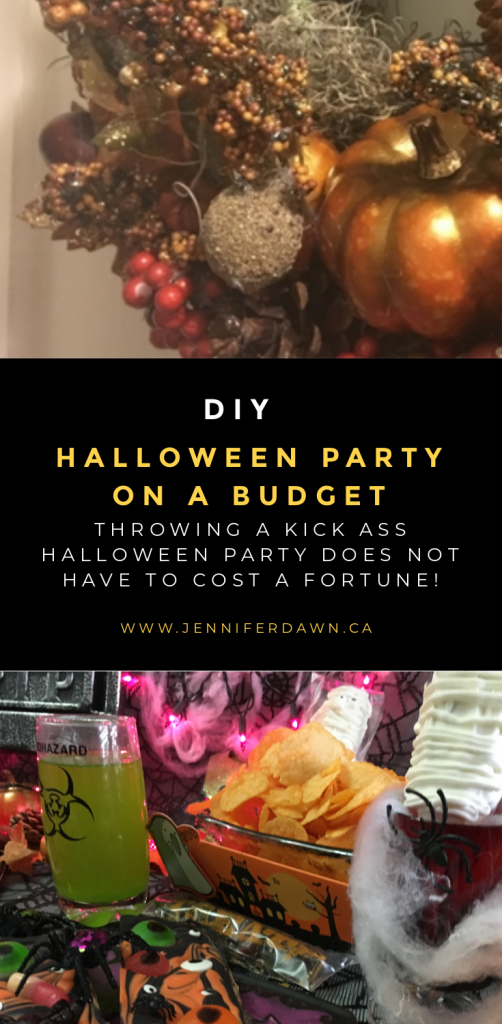 I have seen some pretty sweet Halloween Decor floating around the internet but some of them are just not budget friendly, ya know?
For the budget savvy (aka frugal) Dollar stores can be your best friend! Just because you bought it at the dollar store does not mean that it cannot look amazeballs! Dollar stores carry some pretty awesome items and plenty that can be tweaked or used in a DIY project!
I will be posting a couple of these Diy Projects in the next little while.
I had been admiring a beautiful Fall wreath at Micheals until I noticed the $125 price tag. So I went and purchased the supplies at some Dollar Stores and went to work creating my own fall wreath and believe me you cannot tell that I didn't spend a small fortune on it. It is actually even nicer than the one I had seen at Michaels! Best Part? The Supplies only cost me around $15 and I had leftover supplies!
 Check out this post for some awesome Halloween Items.
Or just head over to Etsy and check out the mind-blowing selection there! You can find it all under one roof ( so to speak ) Decor, costumes, printables & more! And the selection of wreaths *drool worthy * !
Once you have all your supplies, you can get started with these Pinterest worthy projects, like  Mummy Twinkie Sticks, Creepy Custom Chocolate Bars and Poison Punch!