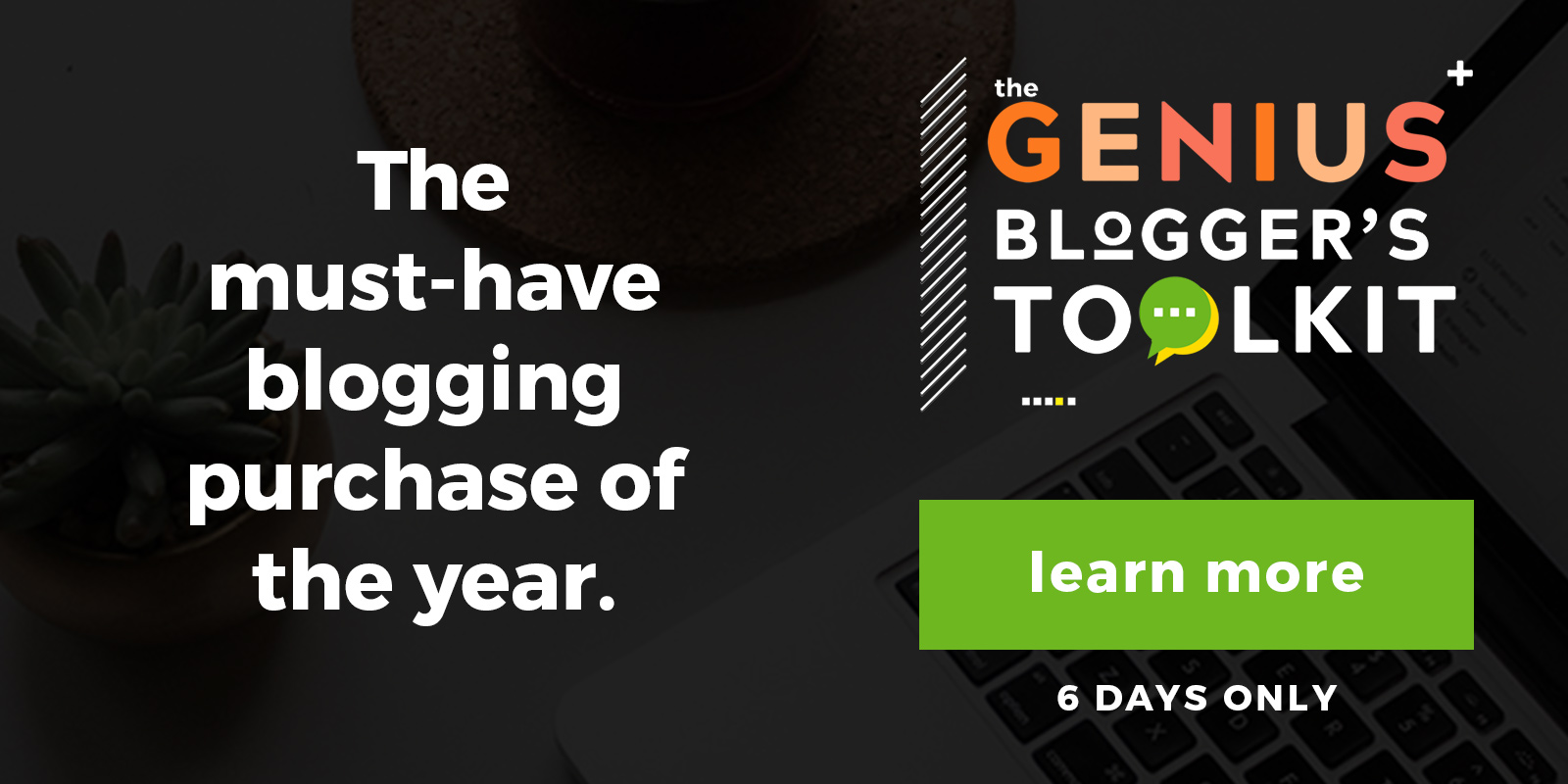 If you have spent any time researching Blogging, you will have come across The Genius Bloggers Toolkit. It is the Best Blogging Resource available but they only bring it out once or twice per year!
For those who have yet to come across it , I bet your are wondering what exactly is the Genius Bloggers Tool Kit?
It is an AMAZING Bundle of Ecourses, Ebooks, Printables and more but unfortunately at this moment in time , I am unable to to tell you exactly what is in it!
What I can tell you is that you don't want to miss out! Not only is only available once or twice per year, it is only available for a few days each time. That is part of the reason they offer such a deep discount!
I can also tell you that it is TOTALLY WORTH IT ! And I can say that with conviction because my course Pinning For Profit is also available when you purchase the Bundle! ( Reg $499) This alone would make it a sweet deal but just wait until you hear about all of the other tools & resources you get in the 2018 Genius Bloggers Tool Kit! This is like having a business in a box! Grow your blog exponentially with this bundle over flowing with proven marketing strategies and blogging tips!
Once you have purchased the bundle, I would love for you to come back and tell me what your favorite part of the bundle is!