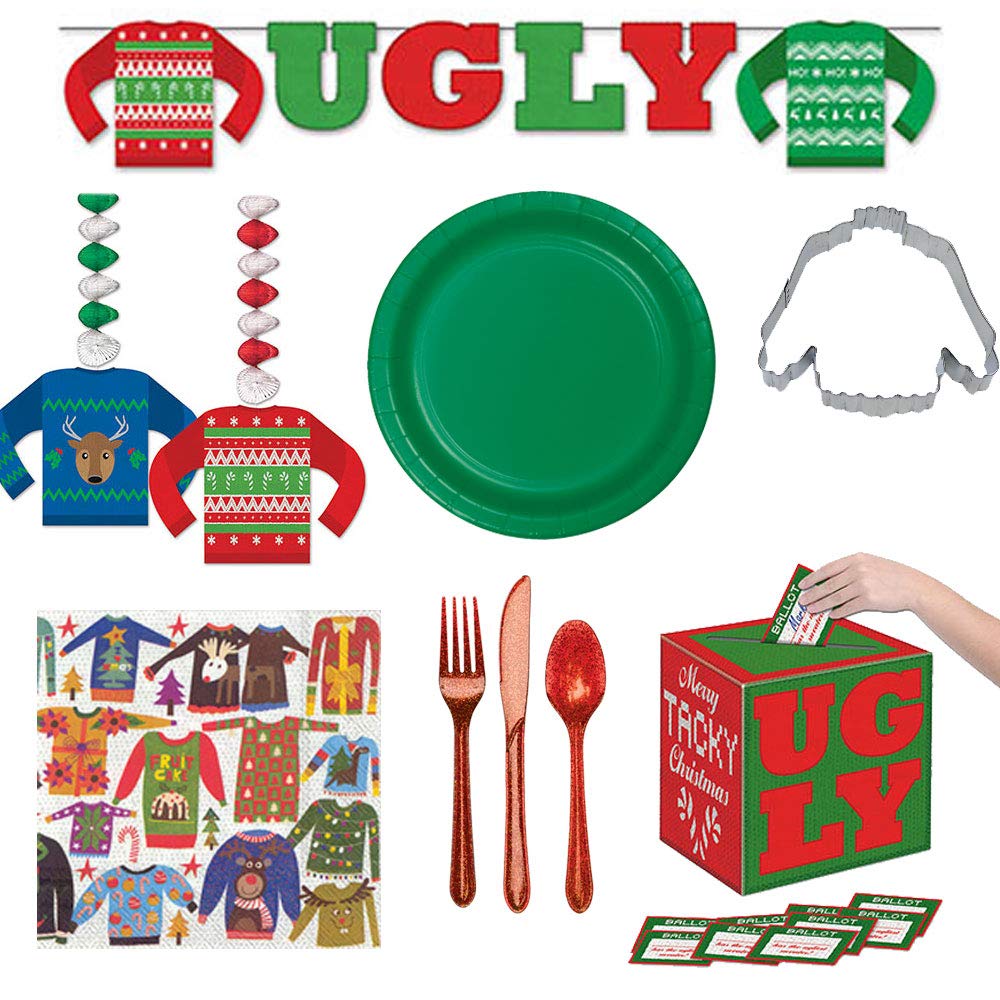 I LOVE Christmas because that means more opportunity to go to an Ugly Christmas Sweater Party! 
And really … the uglier , the better!
Each year I am amazed at the creativity people have with their DIY Ugly Christmas Sweaters. However, don't have time to DIY Your garrish sweater? No worries, there are many hilarious , ugly sweater options available to purchase. I love the Ugly Christmas Sweaters for couples ideas that I have seen, Tacky times two!
 Got a fur baby? Did you know that you can even get ugly christmas sweaters for your pets? 
Please be aware that this site utilizes affiliate links. All this means is that if you click on a link and make a purchase, I may receive a small commission at no extra cost to you.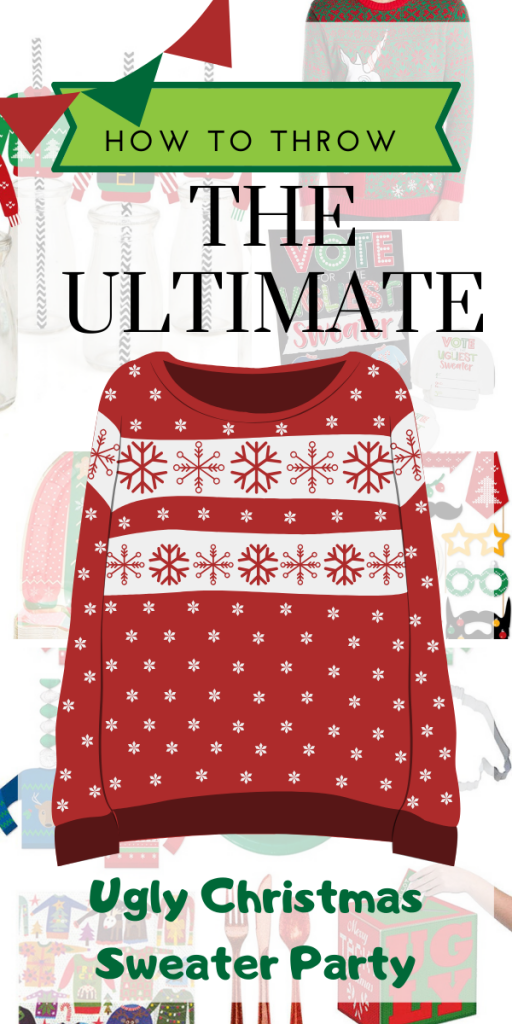 If you are anything like me, then you look forward to Christmas every year just so you can shop for the ugliest or funniest garment you can find! And a result , spread some holiday cheer! ( Laugh your jingle bells off! )
The Best Of The Ugly Christmas Sweaters
Ugly Christmas Sweater Party Ideas
Throw the perfect DIY Ugly Christmas Sweater gathering With these tacky christmas sweater decor ideas, food ideas and other ideas to  throw the tackiest party this side of the Griswalds!
Ugly Christmas Sweater Bingo  – 
Ugly Christmas Sweater Cookies
Ugly Christmas Sweater Supplies
Ugly Christmas Sweater  Invitations
Ugly Christmas Sweater Banner
Ugly Christmas Sweater Trophy
Ugly Christmas Sweater Prize Ribbons
You can go as Ugly as you want with so many creative ideas available , Ugly Christmas sweater decor to
Ugly Christmas Sweater Pizza!
 You can find just about everything you need for your party on
Amazon!
( Plus don't forget to use
Rakuten
( formerly Ebates)for cash back! )

Have you created an ugly christmas sweater masterpiece? I would love to see your creation! Leave a link to your post below.