If you're looking for an interesting new flower to add to your garden, you may want to consider the butterfly pea. This beautiful blue flower has many benefits that make it a great choice for both ornamental and practical purposes. The health benefits of butterfly Pea flower are numerous and it is a versatile ingredient to create healthy recipes.
DISCLAIMER: Please be aware that this site utilizes affiliate links. All this means is that if you click on a lick and make a purchase, I may earn a small commission at no extra cost to you. ( This allows me to keep creating content! ) 
How to make a butterfly pea flower latte that's both healthy and delicious.
This tea is magical … and for that reason I really go all out when making this tea, from the tea pot I use, right down to the vessel I drink it from. Of course, all dependent on which beverage I have chose to make. I have a soft spot for pottery mugs. ( Well, Pottery in general… if we are going to be completely honest! ) Mugs truly are beautiful! 
Check out some of my favorites!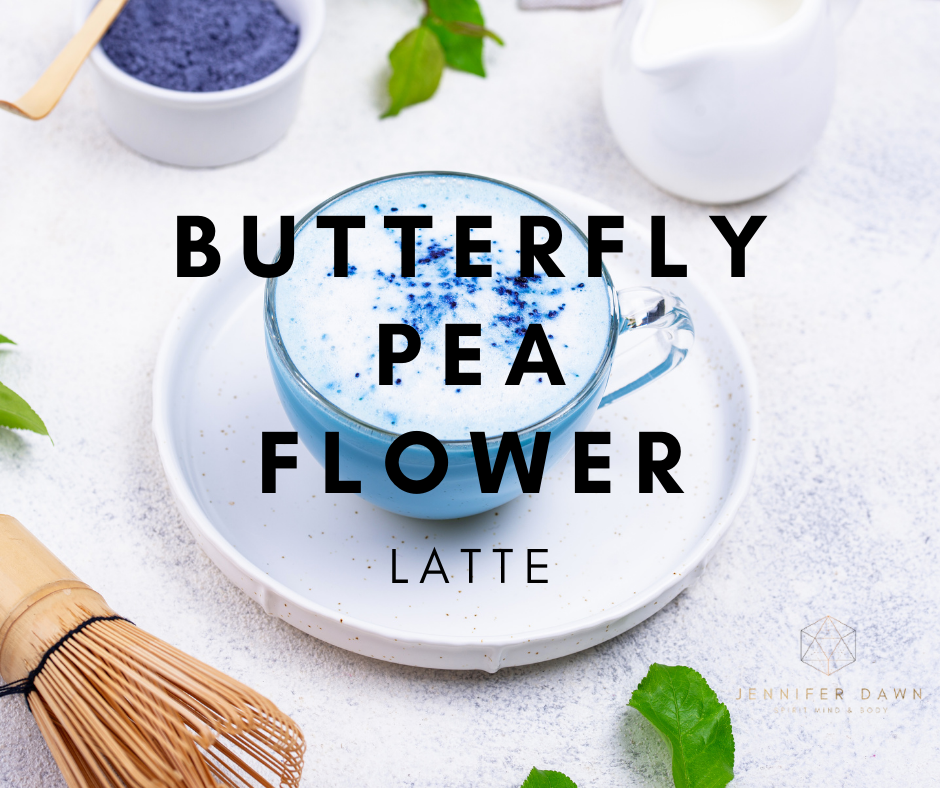 You can easily make your own Butterfly Pea Flower Latte by adding a tsp of butterfly pea powder into a small pot and add 8 oz of vanilla coconut milk and a small piece of lemongrass. Simmer for 3-5 minutes, remove from heat and add sweetener of choice. I like to top with a little coconut cream and some freshly grated nutmeg. ( I sometimes also add a tablespoon of collagen) 
Butterfly Pea Flower Tea can be used to make money other beverages and treats. You can choose to buy dehydrated flowers, a butterfly pea powder  or as pre made tea bags.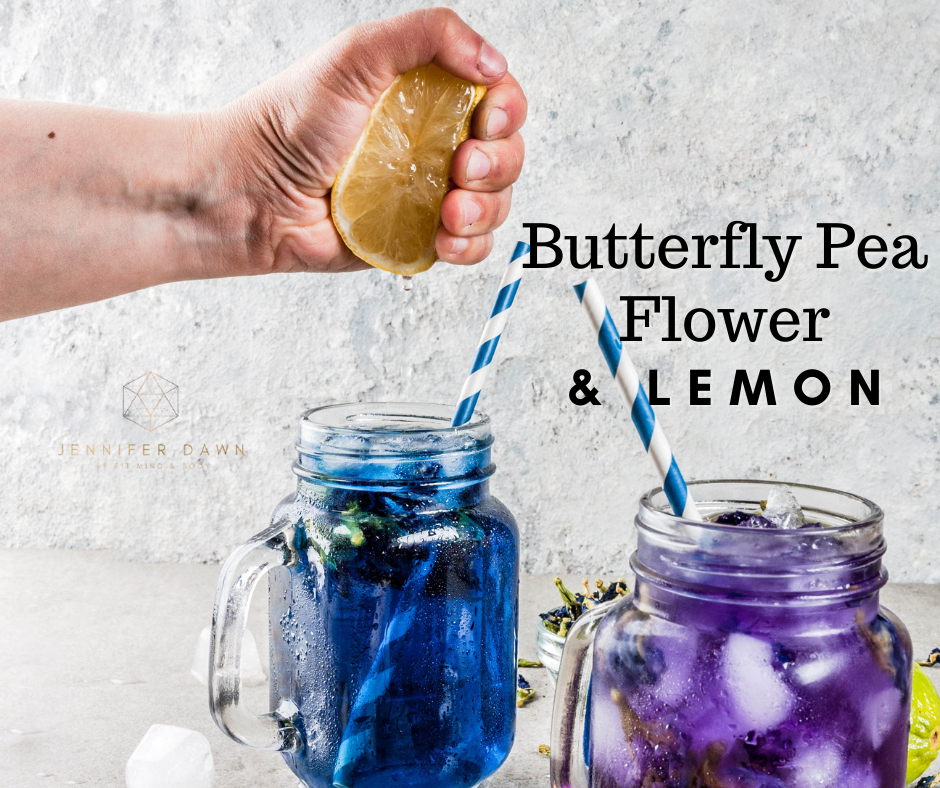 Butterfly Pea Flower & Lemon
Remember I said that this tea is magical …. simply add some lemon juice and this vibrant blue tea will turn a deep shade of violet. Butterfly pea flowers are rich in anthocyanin compounds called ternatins, which give the plant its vibrant hue, and is soon as you change the ph by adding something like lemon, it will turn a vibrant shade of violet.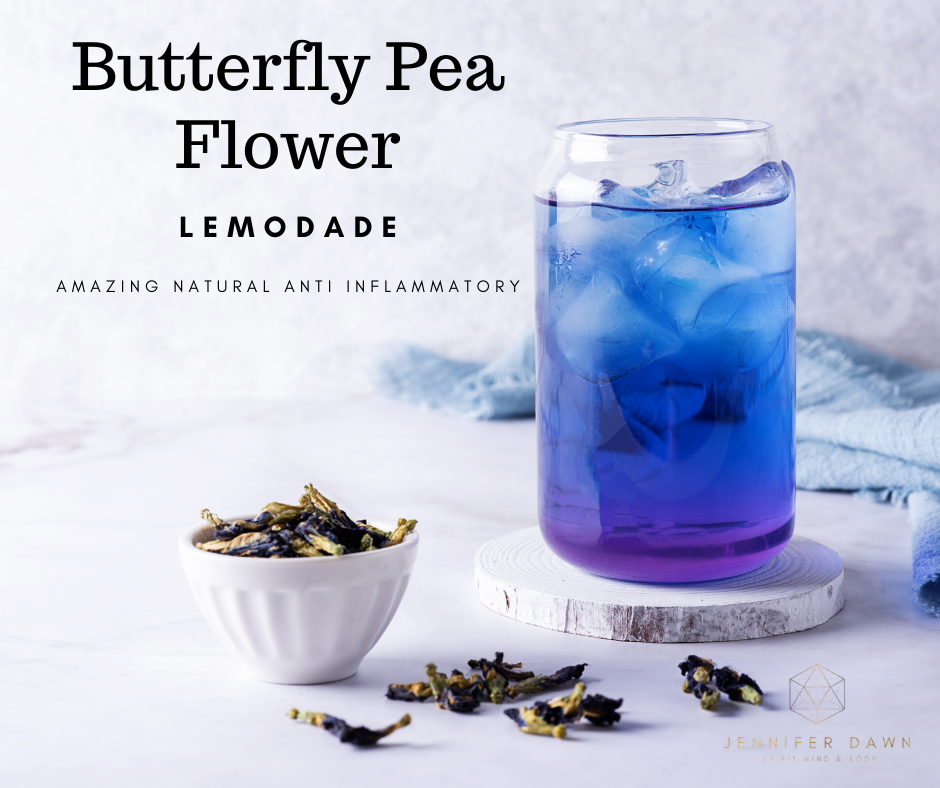 Butterfly Pea Flower Lemonade
3 cups of warm water
½ cup of fresh or dried butterfly pea flowers
⅓ cup of Raspberry Lemonade Skinny Syrup
⅓ cup of lemon juice
3 cups of ice
3 cups of sugar free lemon lime soda
Pieces of lemon and lemongrass for garnish.
Place Butterfly pea flowers in a heat safe vessel and pour preciously boiled water ( still warm) over the dried flowers and let steep for 3-5 minutes. Strain and add to glass pitcher . Add ice and remaining ingredients. 
Butterfly Pea Flower Tea & It's Amazing Natural Health Benefits
Did you know that the butterfly pea flower is not only beautiful, but also good for your health? This pretty blue flower has been used in traditional medicine for centuries to treat a variety of conditions. Today, science is beginning to catch up and research is confirming the many health benefits of butterfly pea flower.  Visit any reputable health website , like Dr Axe or Healthline and you will find they all report the same benefits.
Support Skin & Hair Health
May promote weight loss
Stabilizes Blood Sugar Levels
Rich in antioxidants
Has Natural Antimicrobial and Immune-Boosting Effects
Supports Cognitive Health
Can help protect your vision
Aids in Metabolic Functions
May Combat Inflammation and Cancer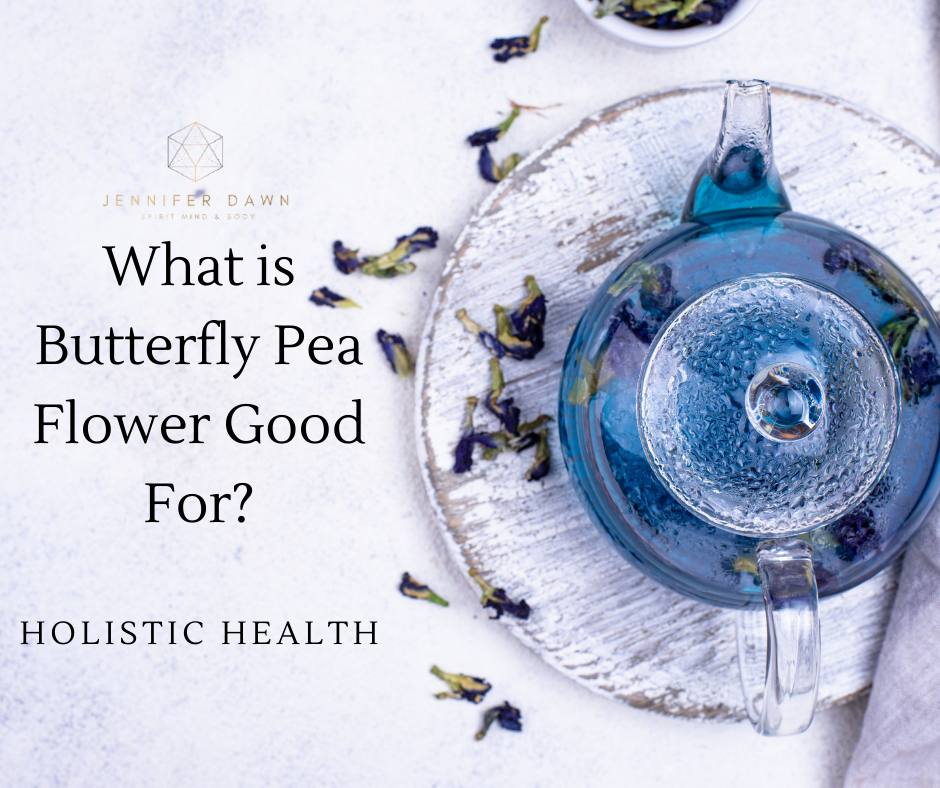 You can make a number of different things from the tea itself or left over lemonade, Try turning the leftover liquid into popsicles or freezies for a cool healthy treat on a hot summers day. You can also make some pretty cool shortbread cookies by adding some butterfly pea flower powder.
Check out this supercool Butterfly Pea Flower Swirl Bread from SunCore Foods.
Can I Grow It In My Zone?
If you have been wondering if you can grow and preserve this beautiful medicinal plant yourself, You can if you live in one of the following zones. USDA Plant Hardiness Zone:5b, 6b, 6a, 7b, 7a, 8a, 8b, 9a, 9b