Looking for boho decorating ideas for the home? If you are wanting to create a high vibe , inspirational space for you and your loved ones to gather … I got you!
Bohemian decor and Hygge Decor have not only become a hot trend for people to start connecting more to higher self but also for those looking to create more sustainable lives with organic products made from nature.
"a quality of coziness and comfortable conviviality that engenders a feeling of contentment or well-being (regarded as a defining characteristic of Danish culture). "
What are some typical boho accents you can add to your space?
Air Plants
Macrame
Crystals
Soy Candles
Knit Blankets
Pottery
Upcycled Wood Decor
Moon Decor
Floral Decor
Wunderlust Decor
Feather Accents
Copper Accents
Stone Accents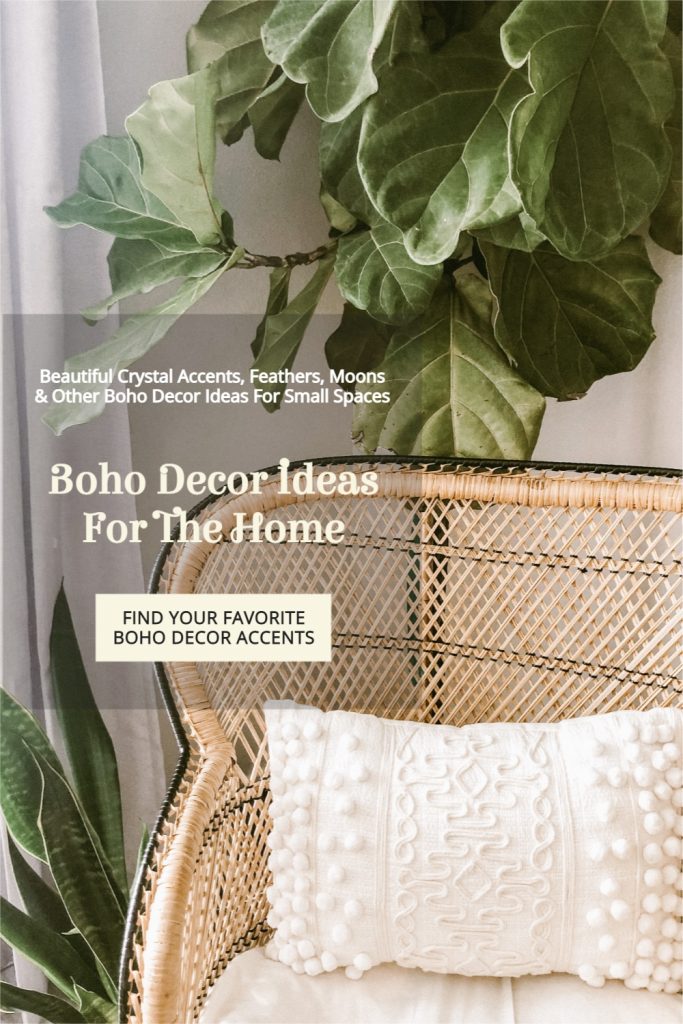 Boho decor is a style that appeals to free spirits, creators , artisans, herbalists and people that are spiritual in nature. It invokes a feeling of well being, inspiration and encourages people to connect to their higher self and start living their best life.
It is a form of self-care in and of itself. 
Create a space where you can quiet the mind and that creates a feeling of joy.
Surround yourself with things that increase your vibrational energy and make it easier to manifest the life that you are creating.  Place plants, crystals, and organic food in beautiful pottery, take a spiritual bath, grab your manifesting journal and connect to your inner guide. 
If you are a bohemian goddess then  you know that any boho bathroom will contain natural handmade artisan soap , made with natural , healing ingredients and organic florals and plant matter. 
Keep small sample bars to add to the appeal and to gift to your guests and to keep next to your organic towels. 
Fill your space with ethically sourced , organic and sustainable products.  Ditch the chemicals , be kinder to yourself and the earth.