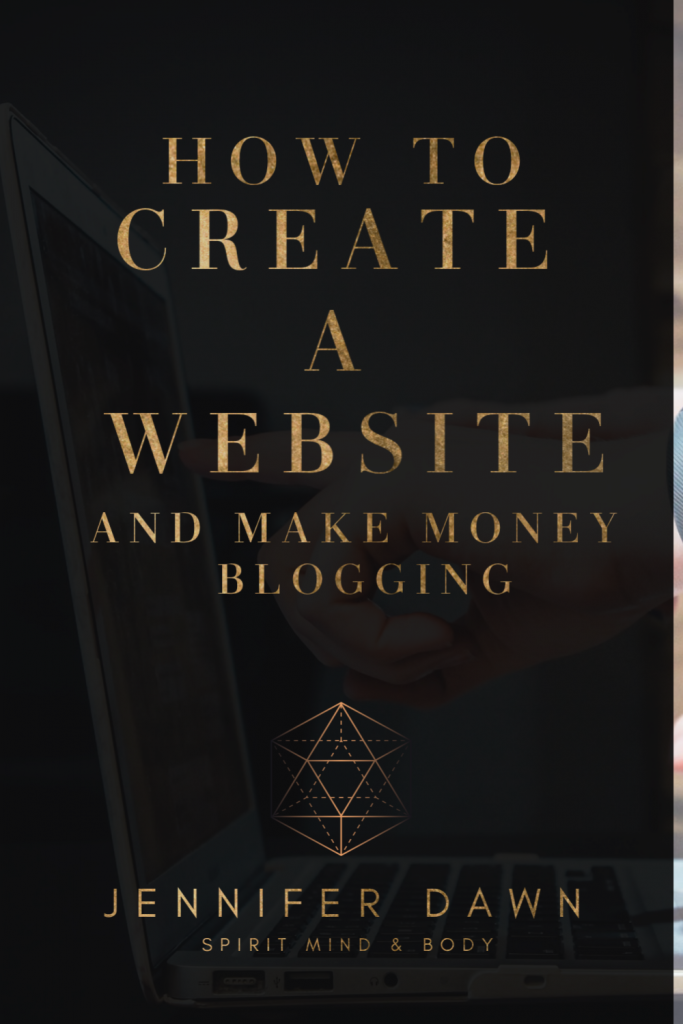 Creating a money making website is something that is on the minds of many entrepreneurs, those looking to either supplement their income or replace their income from their current 9-5. Would you like to know how to create a website and make money blogging? I have created several websites over the years and have mastered the art of creating beautiful websites for different niches and monetizing them. Many of the tools I use are inexpensive and easy to use, making it possible for newbies to create professional looking, automated and monetized websites.
Please be aware that this site utilizes affiliate links. All this means is that if you click on a link and make a purchase, I may receive a small commission at no extra cost to you.
10 Things You Will Need To Consider When Creating Your Website
1. Domain Name & Website Hosting
I cannot even begin to stress how important this first step is. It is imperative to research your niche market before hand and make sure to choose quality hosting. I know that many people are are on a budget when starting on but do not start off with free hosting with the intention of changing it later. I can tell you firsthand that this is a nightmare and any reputable business will have their own domain name. Companies who may consider paying you for a sponsored blog post or ad space will typically turn down working with a free site. The same goes for reputable advertising networks , they require you to have your own domain.
This is a business and you need to treat it as such, business's will have expenses and will become tax write offs for your business. And while cutting costs might seem like a good idea, believe me when I tell you it is not! I personally use Siteground for my hosting needs ( most hosting companies will also have the ability for your to purchase your domain name and will often provide a free one when you purchase their hosting plan) 
I have used hosting site such as Host Gator, GoDaddy, and Bluehost but was not happy with the service, speed or constant downtime of my site. I have been with Siteground for quite some time and their customer service is spectacular! ( Plans start around $3.95 per month)
TIP: When you purchase a years worth of hosting you save on monthly fees and will typically get a pretty good discount!
2. Landing Pages & Opt In Forms
There will be a little cross over with page & form builders and your email marketing service. I love Leadpages for creating beautiful , professional landing pages and have even used them to build an entire website! You can host it on your own domain or have it hosted by Leadpages. ( As previously mentioned , I recommend having your own domain.)
Here is an example of an entire site created with the Leadpages site builder.
I have tested several different platforms for creating Landing Pages & Sales Funnels and Leadpages is by far the easiest to use, most affordable , and creates beautiful , professional sales pages with ease. Another bonus is that is compatible with my favorite email marketing platform and my wordpress websites. I presently am on the $79 per month plan , which is the middle tier of their services. They offer a FREE TRIAL for you to test it out for yourself! 
Another feature I love is the analytics breakdown of your pages … this makes it easier for you to see which pages are performing well.
If you have done any prior research on running a business, I am sure you have heard the phrase that the money is in the list…
There are many ways to grow your email list ( we discuss this and all the topics in this article in detail in Blog & Business Blueprint) and having a easy to use platform is key in creating and tracking your email list.  When people visit your website , you will want to encourage repeat visits and the way you accomplish this is via an email list.
I have been using Convert Kit for years and in fact, when I switched to ConvertKit I started seeing improved deliverability with my email and an increase in open rates.
You can also create opt in forms and landing pages with Convert Kit.  Platforms like Convert Kit and Leadpages enable you to run an online business without even having your own domain.
4. Social Media Sharing Plug Ins
So you have created a beautiful website with great content … now what? How are you going to get more people to view it? Social Sharing Buttons! Make it easy for visitors to share with plug ins like Social Warfare.  Adding this one thing to your website can dramatically increase website traffic. Take a look at the side bar on the right and you can see how many times blog posts were shared increasing my website visitors.
Now that you have people coming to your website, you will want to track things like how many clicks , which piece of content is performing best, where the clicks are coming from, how many visits your get per month and how long people are staying on your site. Google Analytics can be kind of confusing, especially for beginners so I use two simple tools , Pretty Links To track clicks and Monster Insights for more in depth analytics.
6. SEO ( Search Engine Optimization)
Always do some research for long tailed keywords before you even create your content so that you can implement proper SEO to your blog posts for maximum exposure. This will help you gain organic traffic not only from Google but from other platforms as well. You can really increase your organic traffic by combing it with Pinterest Search Engine Optimization.
7. Branding Your Business
The best way to make your business stand out is with on point branding. Your logo and branded color palette will be how your clients and customers get to know your personal brand. Choose something that really reflects your business. You will want to LOVE your logo before you start branding anything .. rebranding can be an expensive and timely venture.  You can hire a professional to create your logo and can even find someone fairly inexpensive on Fiverr or Etsy.
Or if you are felling creative , you can create your own on any one of these platforms.
Once you have your logo you can then create your own branded merch with print on demand platforms like Printify or Printful.
8. Marketing Your Business
Your new business is going to need a marketing strategy! You can focus on organic marketing , paid advertising or a combination . I combine both and teach organic Pinterest Marketing in Pinning for Profit. SEO really comes into play when utilizing organic search engine marketing.
9. Automating Your Business
Once you have all of the pieces put together you will find that you have created a system that runs and grows your business almost on autopilot!
The use of scheduling tools will help get your content in front of more eyeballs and ensure that your content is gong out on a regular basis. I use both Tailwind and Tassi to accomplish this.
Other schedulers include:
Meet Edgar
Co Schedule
Hootesuite
CrowdFire
10. Creating Additional Income Streams
There are several different ways for you to monetize your website and create several different streams of income. Some ideas for income streams include:
Ad Networks
Selling Ad Space
Write A Book
Sell physical products
Create An E-commerce Store
Host A Training Webinar
Affiliate Marketing