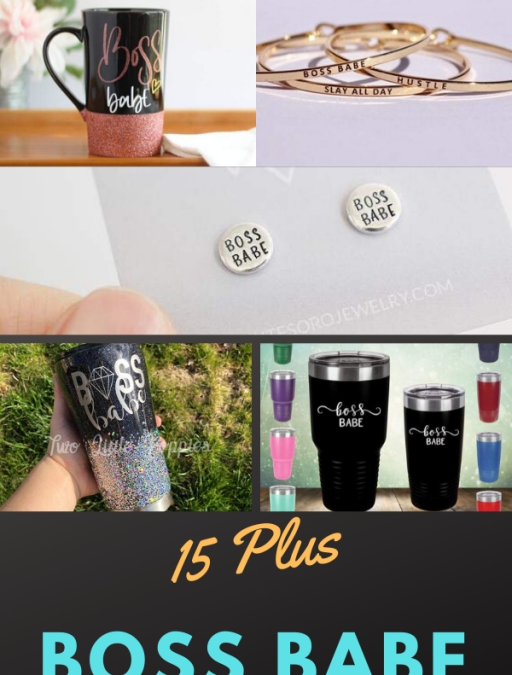 Do you need to buy a gift for a female co-worker or know a kick ass Girl Boss on your Christmas List? Here are 15 Plus Girl Boss Gift Ideas!
Fempreneur , Mompreneur , Lady Boss, not matter how you slice it , make your boss babe bestie feel appreciated with these super thoughtful and empowering gifts!
I am a firm believer in surrounding yourself with things that increase your positive vibrational energy. And if your entrepreneurial gal pal is anything like me , then that includes pretty things like inspirational mugs and journals, crystals, plants and anything else that may life my spirits, like essential oils.
Please be aware that this site utilizes affiliate links. All this means is that if you click on a link and make a purchase, I may receive a small commission at no extra cost to you.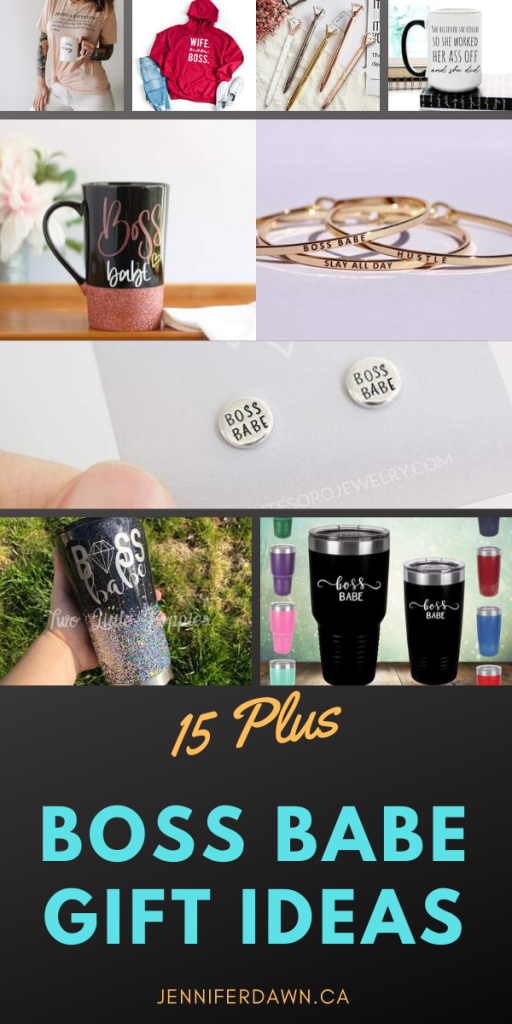 Nothing is better than a great soft t-shirt and a faded pair of blue jeans. 
Pairing this with Yoga Pants  would suit me better but regardless of what you choose to style it with this Boss Babe T-shirt is a winner! 
We all know one of those busy entrepreneurial women that are running around in a motivational tee and messy bun, hell I AM one those women and I ADORE these shirts! #Iapproveofthismessage
This Boss Babe mug is great all on it's own but fill it with some homemade chocolate or gourmet coffee and have a perfect little Girl Boss Gift Idea.
Or perhaps some bath products or gourmet tea. There is no doubt that whether you fill it with additional goodies or just give the mug alone, she is sure to LOVE IT! ( And if not, hey I will send you MY address! ;p)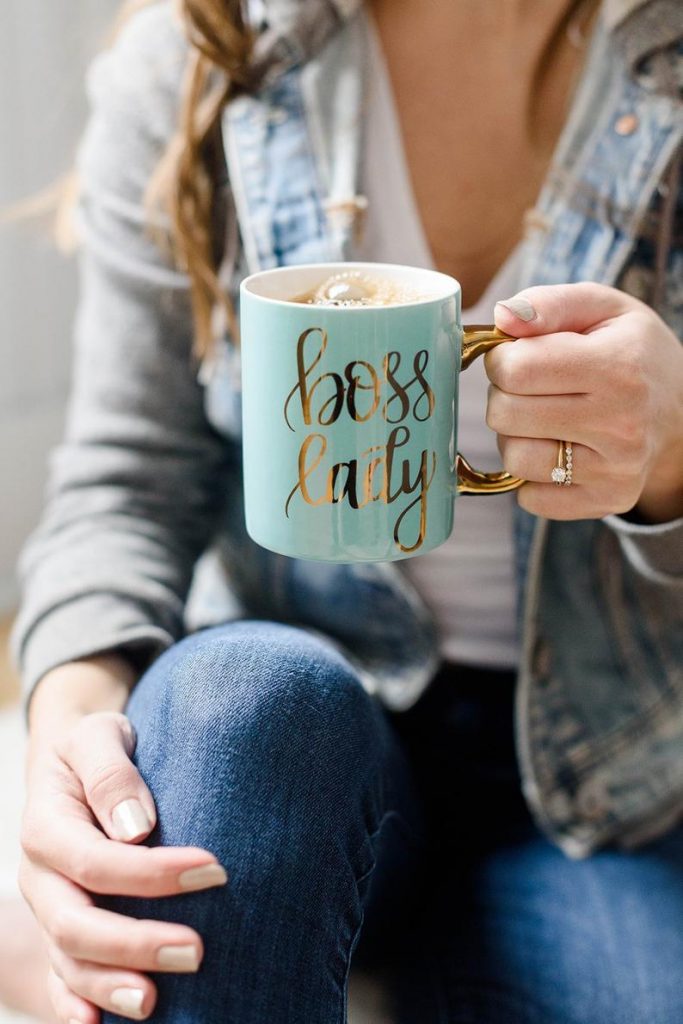 Every busy woman needs a planner to keep track of the never ending to do lists , appointments and projects on the go!
I would be utterly lost without a planner or several notebooks …
I am a list maker and goal setter and pretty things inspire and motivate me!  If you are anything at all like me, then I know you get! One can never have too many mugs or notebooks! 
Who wouldn't want beautiful office accessories like this rose gold stapler?
If I have to spend time organizing and doing paperwork then I want it to be as enjoyable as possible. Making a workspace more visually appealing with pretty desk accessories and plants is another way to keep motivated and in the flow.
Don't Forget To Take A Little Time For Self Care!
Sometimes it is hard as women to find time for ourselves and even harder when you are balancing a business or demanding job! It is important to remember to take some time for self care.
Some of my favorite ways to enjoy some self care are:
Run a relaxing bath with essential oils, bath salt , crystals, incense and meditation music.
Enjoy a facial / spa day with natural products
Enjoy some calming, detoxing tea
Spend some time doing something creative
Read a book
Spend time in nature
Help your Boss Girlfriend pretty up her workspace with this pretty mouse pad set!
Notice a theme here? Us hard working gals like to surround ourselves with pretty things to keep us inspired and motivated.
Help your entrepreneurial lady friend keep herself organized with these cute rose gold envelope paperclips.
As a Blogger , I guarantee you that I have a TON of paperwork and other things that I need to keep organized , so receiving thoughtful little gifts like this are sooooooo appreciated!
I keep all of my notebooks organized with pretty little paperclips much like these.
A good notebook is a great universal gift! I mean , who doesn't need a notebook at some point and the the prettier the better!
I have several notebooks for different purposes, one to jot down research, one to jot down ideas, one for journaling , one for recipes … you get the idea.
These also make great gifts for students!
Salt lamps are great for clearing negativity energy and keeping your work space energized. Any Boss Babe would love this gift!
And if you really want to score some extra points, turn it in to a a gift basket with candles, crystals and plants. #myfavoritethings
Are you a busy , entrepreneurial woman? I would love to hear what some are your favorite gifts to receive are!