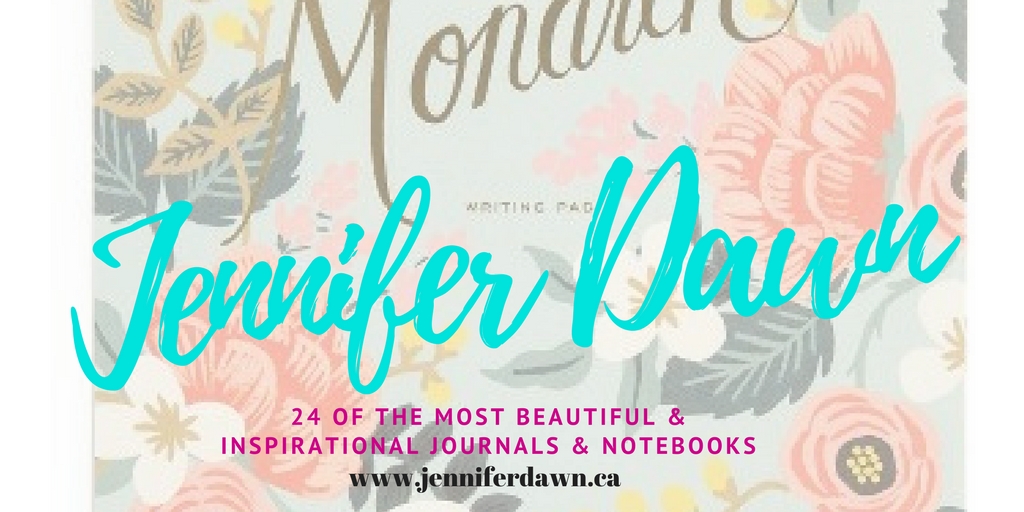 If you are anything like me then you rely on pretty journals, planners and notebooks to keep you organized and motivated!
I have several journals for different tasks and plenty of back ups as well.
I just can't resist the temptation to stockpile them (with the intention of gift giving of course!)
Scroll through these stunning Journals and Notebooks … Do you see one you like?
I know several of them are calling my name!
Beautiful Journals , Planners & Notebooks
Etsy also has a great selection Of Journals , Planners, Notebooks and Diaries. Many of the selections on Etsy can be personalized or are printable so you can really customize. ( And while you are there check out some of the other beautiful organizational products that can be found)
I love having a Good Selection of things to write in. You never know when a moment of pure genius is going to strike and you will need to write something down in a hurry!
There are many uses for these beautiful Journals, Notebooks & Planners
make lists
schedule appointments
write down recipes
write down ideas
doodle
Having such Beautiful & Inspirational things to write in connects with me on a spiritual level. You want things in your life that are going to be a positive influence in some way, shape or form. And these journals certainly provide that for me.
Another thing about me is that I like Organization , sometimes to an OCD level. But I want to be able to locate the information I am looking for and find it is easy to do this when I compartmentalize.
Do You Use Journals, Notebooks or Planners? What is the main thing that you use them for?
I would be lost without my planners and notebooks!
Leave me a message below and tell me why you couldn't live without your planner.