Can You Make Money With Blogging & Affiliate Marketing?
If you had asked me last year if I thought I could make 10k online , my answer would have been YES! (although my answer may have reeked of self doubt!)
Because even though I had read several case studies and know several 6, 7 and 8 Figure earners personally, I was working against a chronic illness that left me in bed more times than not. This  equated to additional fears around my health and our finances and not a whole lot of of time to focus on creating or growing a new business. Hell, most days my focus was trying to muster up the ambition, as well as physical and mental strength to just get out of bed and dressed.
Please be aware that this site utilizes affiliate links. All this means is that if you click on a link and make a purchase, I may receive a small commission at no extra cost to you.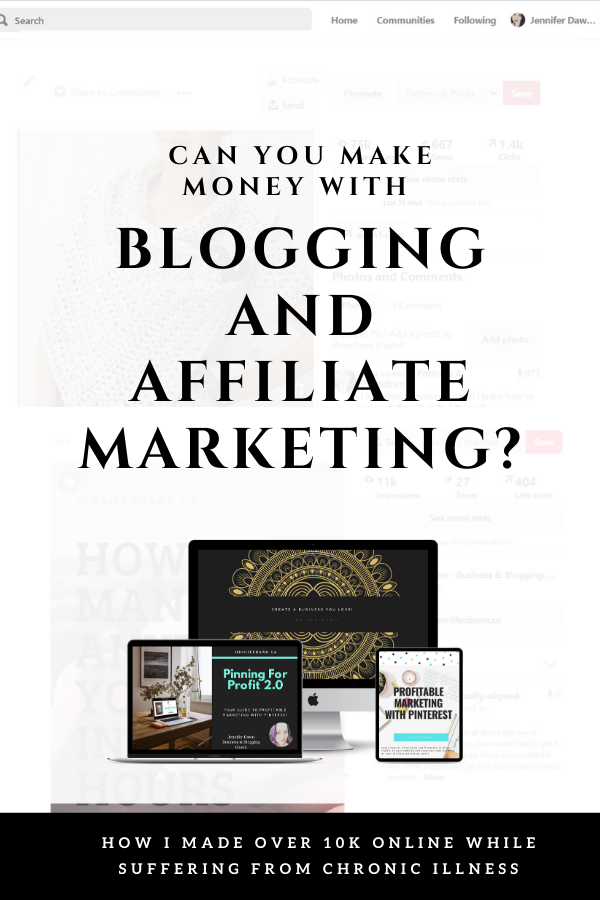 I knew I HAD to find a way to make passive income online and I refused to be one of those sleazy marketers trying to get people to join their MLM that required huge start up costs, an inventory of personal product or taking out loans to invest in high ticket programs that they would never see a return from. Now don't get me wrong , there are several High ticket programs that will get you results , but I am talking about the ones that charge you premium buck and offer no value what so ever. 
When I first got sick, I opted to try a couple of high ticket programs and for me it was a complete and utter failure! However, I do think a big part of it was I was not ready for it … I go more in to depth on some of the reasons why in this post.
It was like trying to run before you learned how to walk because the mentoring was not at the level I needed at the time. I wanted to find the answers for people who really had no clue and provide passive income ideas for beginners that did not necessarily require a ton of upfront cost or time investment. Sounds impossible right? It's not …
How Pinterest Can Earn You Passive Income Streams
Now before I get in to discussing just how Pinterest has earned me over 10k online last year while suffering from Fibromyalgia and severe anxiety, let me just say that when you decide to start your own business online, there are a few things that you should keep in mind.
There will be investment … you will be either investing time or money , quite possibly both. You will either pay someone to show you the way either with online courses or private coaching. OR you will be spending all of your time looking for free information and just throwing it at the wall to see what sticks. I went that route for several years and got NOWHERE!

So if you are looking for some get rich quick , make 10 k this month for FREE kind of thing with no work involved, then this post is not for you. What  I will tell you with 100 % certainty is this …
There is unlimited opportunity to earn passive income online
Consistent effort will yield results
Mindset is EVERYTHING!
Having a Mentor makes a MASSIVE difference! ( I have several)
Creating income online around your passion is not only possible but a reality for many!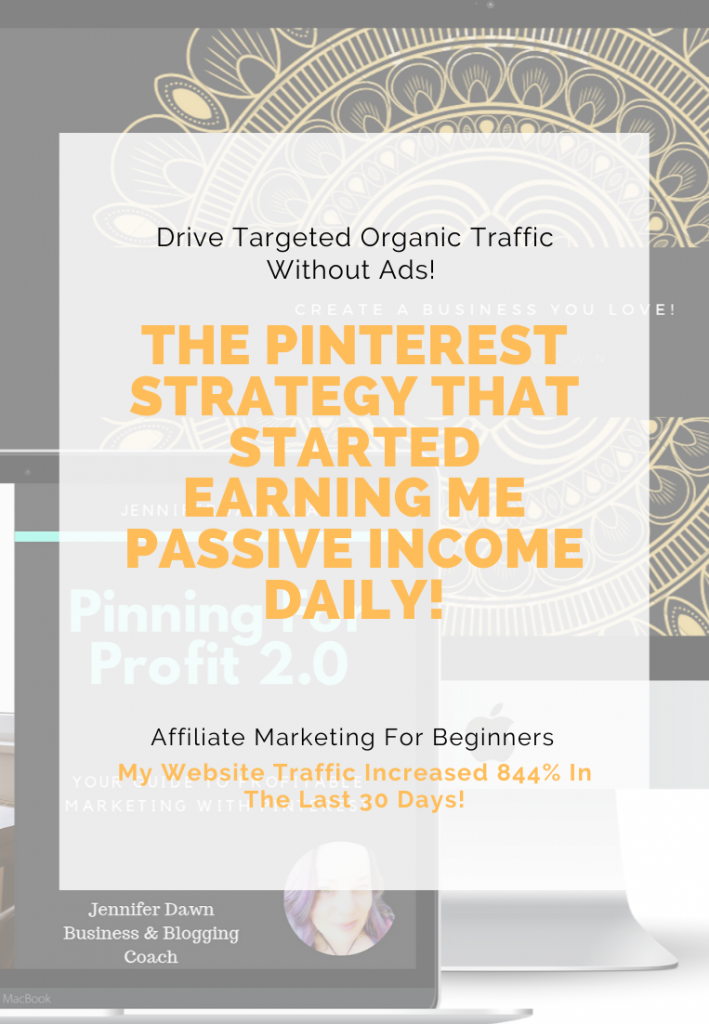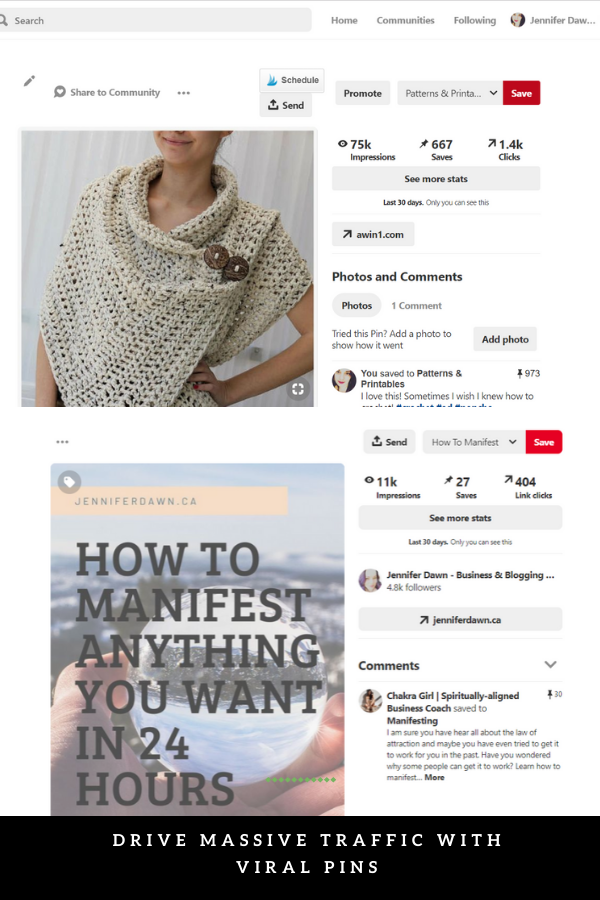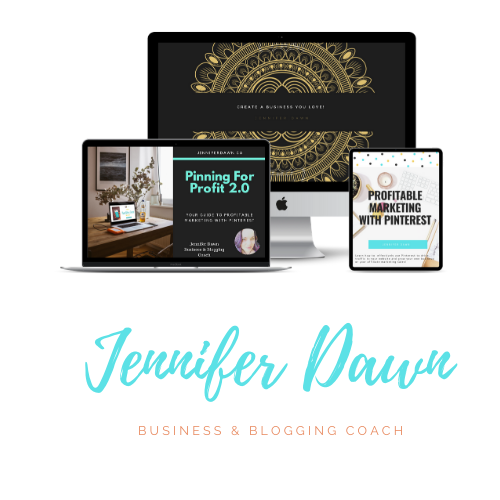 One Lucky Student Will Also Receive a 1 HR Coaching Call!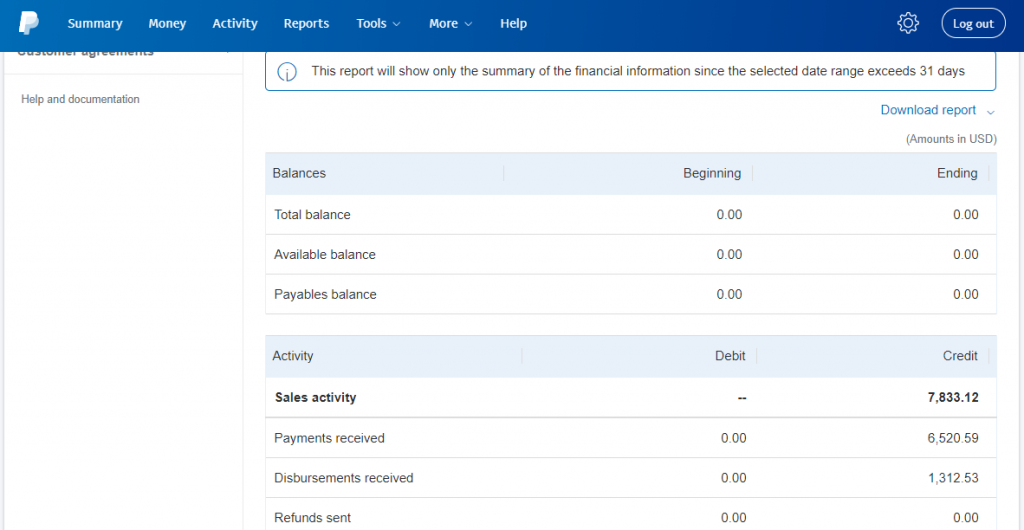 This is just from my paypal account for 2019 ( does not include the other forms of payment free products, services , cheques or direct deposits.
This is also mostly from the last 6 months of the year and I attribute that to a number of things.
The majority of my traffic has been free organic traffic, so it can take a couple of months for an optimized SEO post to get indexed by the search engines. ( Want to learn more about SEO For Bloggers? Lena Gott has an amazing FREE course as well as paid course that teach you how to do this and is where I get a ton of my information. You can also learn about Pinterest SEO from any one of the courses mentioned in my post here.
Secondly, I spent the majority of the year focusing on my health so that I could be more consistent with my business and so I could be well enough to do the things that I was truly passionate about. Like studying Quantum Physics, Plant Medicine & Crystal Healing & different modalities of Energy Healing ( You can donate to the studies here) and creating. along with creating beautiful healing jewelry and healing aromatherapy and crystal products.
It was really around this time that I started working on healing my body and improving my mindset. I cannot even tell you how many times I worked propped up in bed. Learning new skills, strategies and income producing activities and then implementing as I went along. I am a huge advocate of earn while you learn, because if you wait until things are perfect, odds are you will never get started!
So yes, in essence, had I had more time to focus on being consistent with my business, I would have experienced even greater results! But let me ask you this? What kind of difference would an extra 10k per year make for you? For my family it meant more money to find something that improved my health , it also meant a little less stress while we worked at becoming debt free and living our dream life. It allowed me more time to learn and develop a network of like minded entrepreneurs and launch my own course , products and services!
I went from bed ridden to branded professional blogger very quickly and now teach others how to grow an online business utilizing Pinterest as the Power House to drive traffic to their websites, products and services.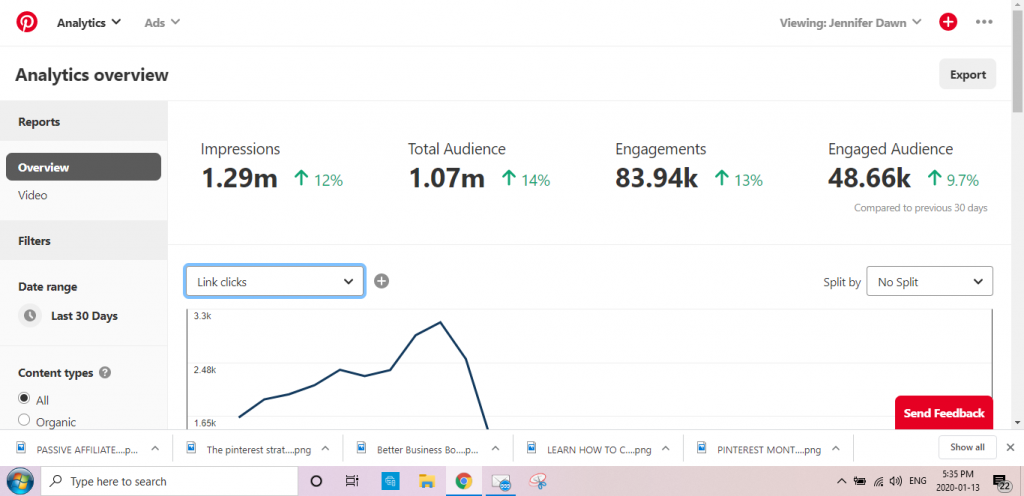 There is a massive dip in traffic over the last 2-3 weeks due to a test I was running and the typical drop in traffic after the holidays.
But what I love about Pinterest is even without what some refer to as Vanity metrics, Pinterest is actually a search engine so your products or services can be found even without a large following. This type of targeted traffic can be sent to low cost affiliate offers or high ticket coaching programs. Pinterest affiliate marketing is also possible to do even without a Blog, website or products of your own.
Pinning for Profit will now be updated twice per year and I expect that with the next update the cost of the course will also increase as it will be more in depth.  There will be at least 2 new case studies in the next update as well.Existing students will get the update FREE of charge! 
* NEW UPDATE COMING SOON – PINTEREST HAS SPOKEN ABOUT PINNING FREQUECY!
Join over 1300 other students who have gone through the course and implemented these strategies to see consistent growth. If you are an existing student,  please send your testimonials to admin@spirited-mind.wp11.staging-site.io. Each month I will be giving away a 30 minute coaching call to students who submit a testimonial.
What Kind Of Business Can Be Promoted On Pinterest?
Pinterest makes it easy for almost any business to reach a targeted audience and you will find business's in almost every niche on the Pinterest platform. Listed below are just a few examples.
BEAUTY
REAL ESTATE 
TRAVEL
HOMESTEADING
SURVIVAL & HUNTING