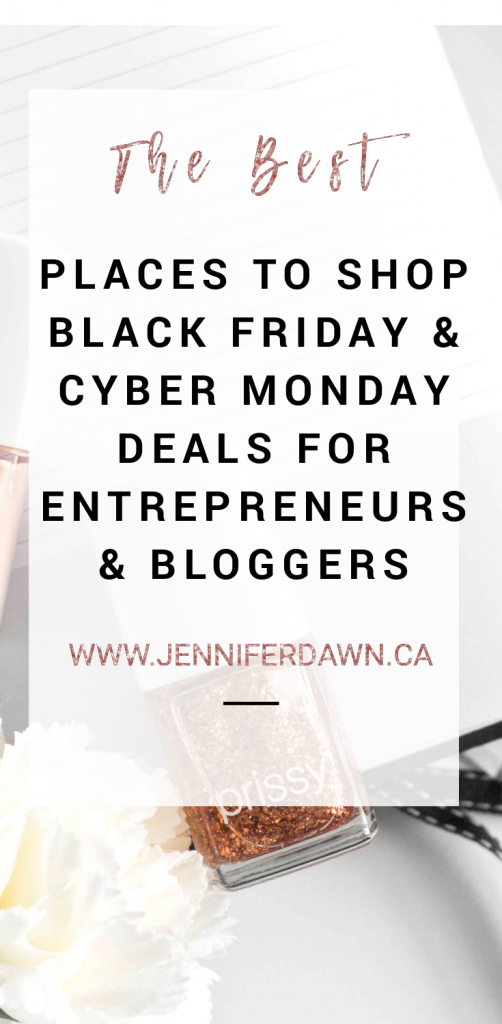 Black Friday Sales are not only for the frugal  Christmas shoppers, it is THE BEST TIME for entrepreneurs and Bloggers to get started or amp up their services and stock up on supplies. Here is a list of the best places to shop Black Friday Deals for Entrepreneurs & Bloggers.
Get my Personal Black Friday Deal here!
Please be aware that this site utilizes affiliate links. All this means is that if you click on a link and make a purchase, I may receive a small commission at no extra cost to you.
The Best Places To Stock Up On Office Supplies on Black Friday & Cyber Monday!
See exactly how many people are on your site right now and how they found you.
Quickly compare historical statistics and see what keywords, locations, referrers, tweets, languages, etc. are driving traffic and behaviors on your site, all filterable by behavior tags.
In 2018, having an active presence on social media is more important than ever. More and more conversations are happening online, and your business should be a part of them!
Social signals can also have an impact on Google rankings, so curating a voice on social is a win-win for businesses of all sizes. But given how much time and energy social marketing can consume, you're not alone if you've been dragging your feet.