Many  people around the globe are suffering from stress and anxiety. Whether this is a new emotion that you are trying to deal with or you were already someone who suffered, these 15 Art Therapy ideas will help calm and relax the mind and body. 
Part of coping with anxiety is learning how to be mindful and quiet the constant chatter in your head. I would love to hear from you if already practice some of these methods or of you tried one and fell in love!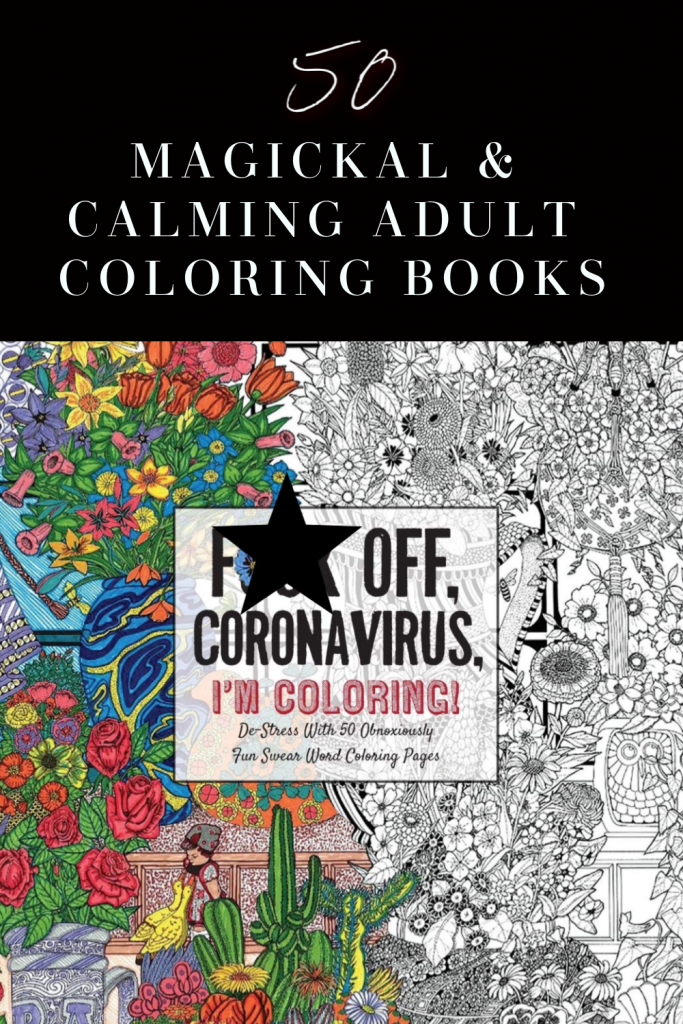 Remember that carefree feeling you had coloring as a child? Many adults use coloring as a way to ease anxiety & stress and as a way to express themselves artistically. 
You can choose from mystical & witchy , fairytales, nature, mandalas, florals and many other adult coloring book categories. 
Please be aware that this site utilizes affiliate links. All this means is that if you click on a link and make a purchase, I may receive a small commission at no extra cost to you.
2-Wood Burning ( Pyrography)
Pyrography is at the top of the list for my favorite adult crafting ideas. This is a great crafting project for beginner wood burners. I love this even more than my vinyl cutting machine to be honest because #1 You do not have to be able to draw! Simply print out any pattern and trace on to your wood project with the help of some transfer paper or a projector for bigger projects.
#2 All you really need is your wood burning tool of choice and a piece of wood. You can buy a beginner kit or go all in with a professional kit which offers more precise shading and burning. 
To keep things natural, seal with any nut oil or beeswax. 
You can also pick up raw wood craft pieces at any dollar store or craft store. You can also give new life to thrifted items. I have seen so many different wood burning ideas that would make great DIY gifts!
Wood Burning Ideas For Beginners: 
Wood Spoons
Wood Boxes
Raw Wood Slices
Wood Canvas
Wood Planter Boxes
Wood Kleenex Boxes
Wood Ornaments
Wood Jewelry
Wood Blocks
I would love to see your wood burning projects! Please feel free to link them in the comments below!
3-Rock Hounding & Lapidary
I have always had a love for crystals and when I found out that I could mine for my own and fairly locally, it became a passion. It is so grounding to spend time out in nature and mine for your own crystals and minerals. Part of the fun is learning all about the treasures you have found, such as what healing benefits that are touted for. I love to create products with both tumbled and polished stones. One of my sons bought me a rock tumbler for Christmas, I always love to see the results after tumbling raw stones. 
Having the right tools is important when you are going rock hounding, nothing is worse that finding something great and not being able to get it out of the ground!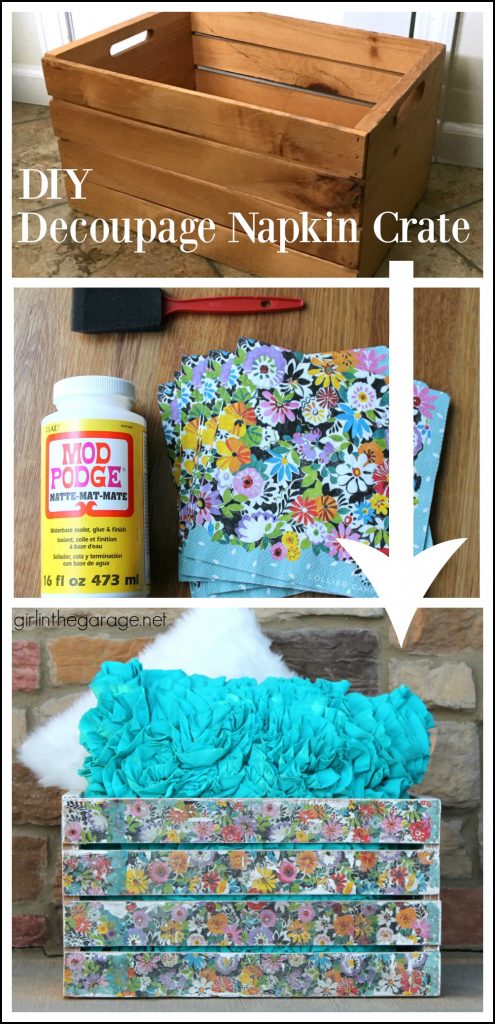 This is a simple & fun crafting idea! I am always on the lookout for things that I can use to decoupage. Dollar stores & party stores are great places to score decorative napkins, tissie paper, wrapping paper and posters. I will have to take a look through my photos and come back and post some of my own personal projects… A few years back I did dressers for my niece and nephews. One was done in a zebra print napkin and the other with old comic books. ( Upcycling is one of my favorite things to do! )
I am simply amazed by the talent of people who work with clay, it is definitely on my list of to do's! Ace of Clay is likely one of my favorite clay artists! The detail that he puts in to his work is unbelievable!
Clay is another very versatile crafting medium. Check out the video below to see an example of an awesome clay project.
Wood Carving & whittling wood are easy to get started with just a few simple tools. However, make sure to use the correct tools and techniques to avoid injury as you will be working with very sharp tools. 
I love to take things from nature and turn it into beautiful art! When using raw wood, opt for trees & branches  that have already fallen to help preserve our precious trees!
If you want to see some amazing wood projects, check out Bobby Duke Art! 
I love to work with resin. It is yet another medium that is very versatile. One of my favorite things to do is create high vibe crystal art with plant based resin. When working with resin, especially ones that are not plant based, always use proper protective equipment like gloves and a respirator mask. 
You can also make a number of other things with resin:
jewelry
paper weights
orgone pyramids
coasters
serving trays
Geode Art
Sewing is not only a great crafting idea, it is also very practical. Learn to make your own clothes , pillows and other fabric needs. Many things can also be made with the new sew technique which involves using a steam iron and some fusing webbing. 
Many people are also opting learn how to sew surgical style face masks to help flatten the curve of the covid-19 pandemic. 
If you think that crochet and knitting is just for Grannies, think again!  There are so many amazing crochet patterns for gift giving.
Beautiful Crochet Blankets & Throws
Comfy & Stylish Sweaters
Amazing Mandala Patterns
Hats
Slippers
Scarves
Childrens Toys & Dolls
Soap making is yet another creative crafting project that is also very practical. Making soap and other diy bath & body products allow you to control what is going in to the products you put on your skin and make great gifts. 
** If Gift giving, always label with full ingredients list! 
So what you may or may not know is that I have been a candle maker for well over a decade. Before I got sick and started blogging, I owned a brick and mortar store where I sold handcrafted candles and bath and body products and was the local consignment shop for creators. 
Candle making is the one crafting project where I REALLY encourage following all safety testing measures before giving as gifts. Much like bath & body products , where you label all ingredients to avoid potential allergic reactions, candle making has it's own set of safety testing. As with any new project, I expect that people will practice due diligence and do their own research.
With candlemaking I also recommend that people use natural ingredients and help cut down on chemical pollution, in the air and in your lungs!
Soy wax is my wax of choice as it does not burn as hot as other waxes , does not contain all of the carcinogens of other waxes and cleans up with soap and water!
I love to take the crystals and minerals I find and turn it into beautiful crystal healing jewelry and infuse it with Reiki energy. I personally work with a lot of copper wire wrapping and natural stones, which then can be polished as is or electroformed. You can make some really beautiful pattern with wire wrapping and often will not need to use a soldering gun.  
Gardening is a major stress relieving activity. Nothing is better than grounding in nature and creating beautiful things with plants. You can get really artistic with your arrangements and create a beautiful chair planter , birdcage planter, colander planter or upcycle numerous other things as planters.  Fairy Gardens are extremely popular and I make one every year. 
Succulents are my favorite plants to work with and have often admired the beautiful succulent wreaths I see. Maybe this year I will get around to making a wreath. However, unless you have grown several of your own succulents, the wreaths can be a little costly to make.
Another great option would be to make wreaths out of grapevine and herbs or flowers, for example, hydrangeas. 
13-Art Therapy Journaling
Art Therapy Jouraling combines regular journaling with creative expression. This can be in the form of a combination journal/coloring book , doodling your own creations , printing images out and gluing to the pages , stamps or stickers.