I am sure you have heard of The Law Of Attraction and you must be wondering how you can use it to manifest what you want in your life.  Keep reading to learn how Universal Laws can help make your desires a reality and to learn how you can WIN AN ENTIRE YEAR'S WORTH OF MANIFESTING JOURNALS! (Including a custom designed & personalized journal!)
How To Manifest When You Can't Visualize
Not everyone has the natural ability to visualize in their mind's eye ( The Third Eye Chakra) what it is that they are trying to manifest. I am going to share with you some tips on how you can use The Law Of Attraction & The Law Of Assumption , along with some of the other Universal Laws. 
"The law of assumption is a way to create anything you desire by assuming the feeling of your wish has already been fulfilled. This is because, according to this universal law, nothing exists outside of your own consciousness so you can create an entire experience based on where your consciousness is currently." – AMODRN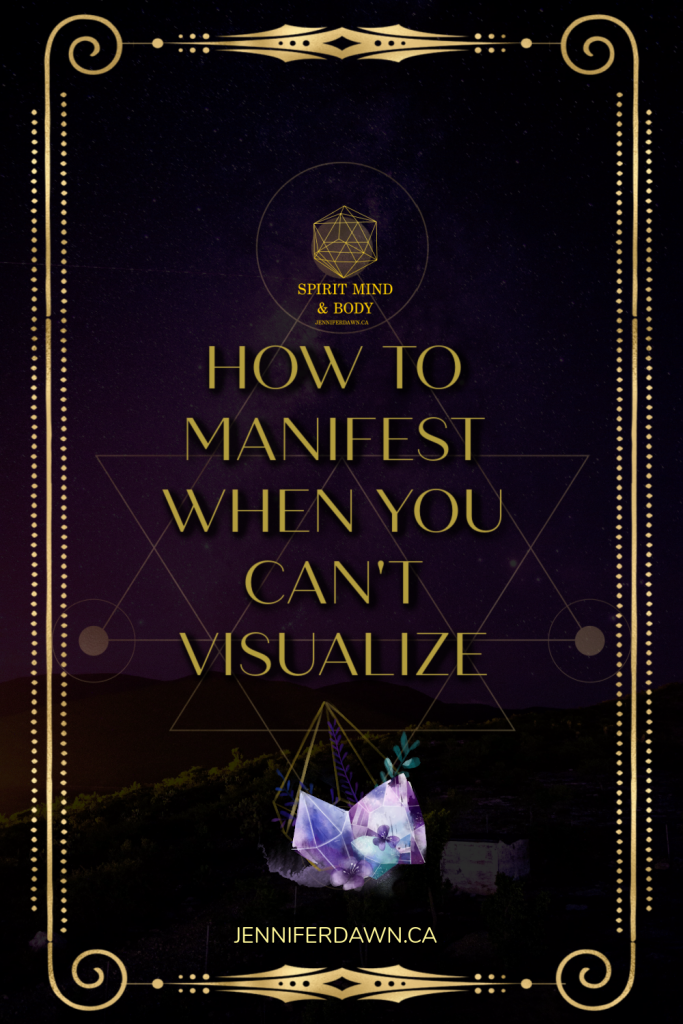 If you are having a hard time visualizing, start with HOW this manifestation would make you feel. Really sit with the feeling. I know when I do this,, I can often be overcome with emotion.
WHY do you want this? 
Gratitude is the frequency of abundance.
What are you grateful for in your life? Each Morning wake up with gratitude – List 10 things you are grateful for . It is ok to start with the small things that you think are mundane. " I am grateful for hot coffee every morning"
The law of attraction is all about frequency and energy and many people strengthen their manifestations with Moon Energy. 
DISCLAIMER:  This site utilizes affiliate links. All this means is that if you click on a link and make a purchase, I may earn a small commission at no extra cost to you. I only recommend things I think are beneficial and that I love!
How To Manifest With The Moon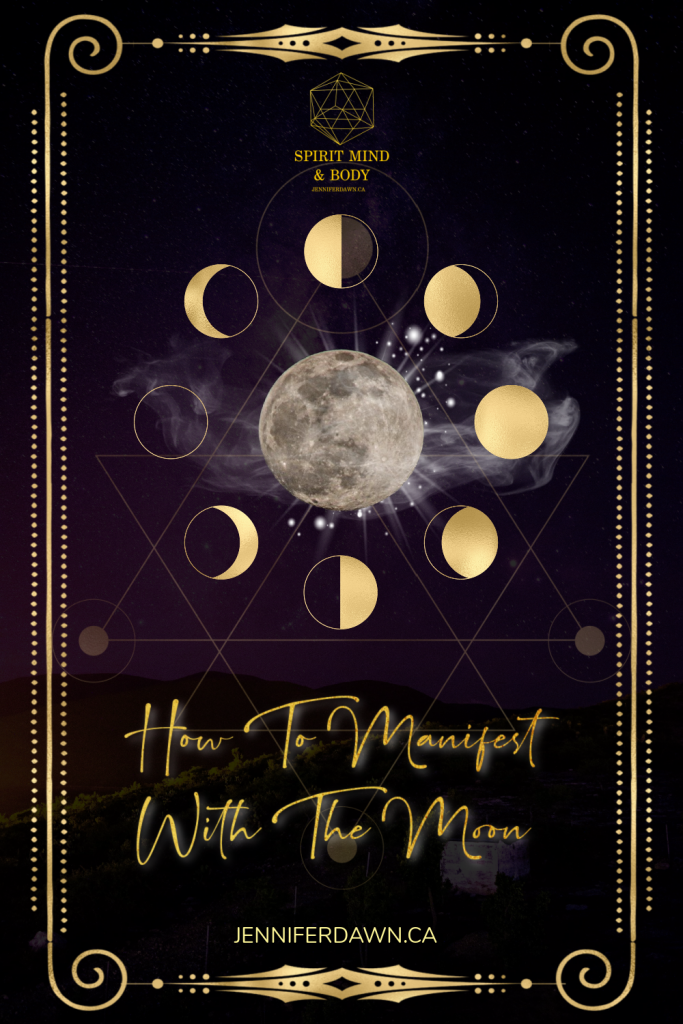 How To Manifest & Set Intentions For Beginners
If the whole idea of manifesting is new to you then you will definitely want to grab a copy of the Manifesting & Gratitude Workbook!  You can grab your copy below.
You are also welcome to join me on Facebook, TikTok & Pinterest.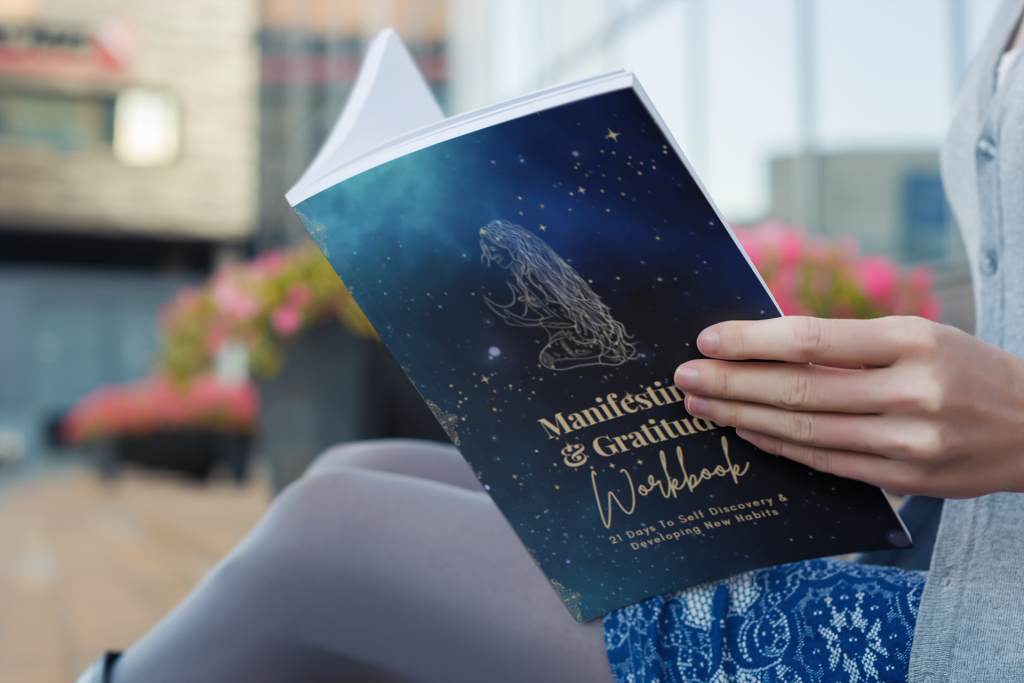 Once you have ordered and received your copy, fill out this form and be entered for a chance to win an entire year's worth of Manifesting journals! Including a Custom Designed & Personalized Journal!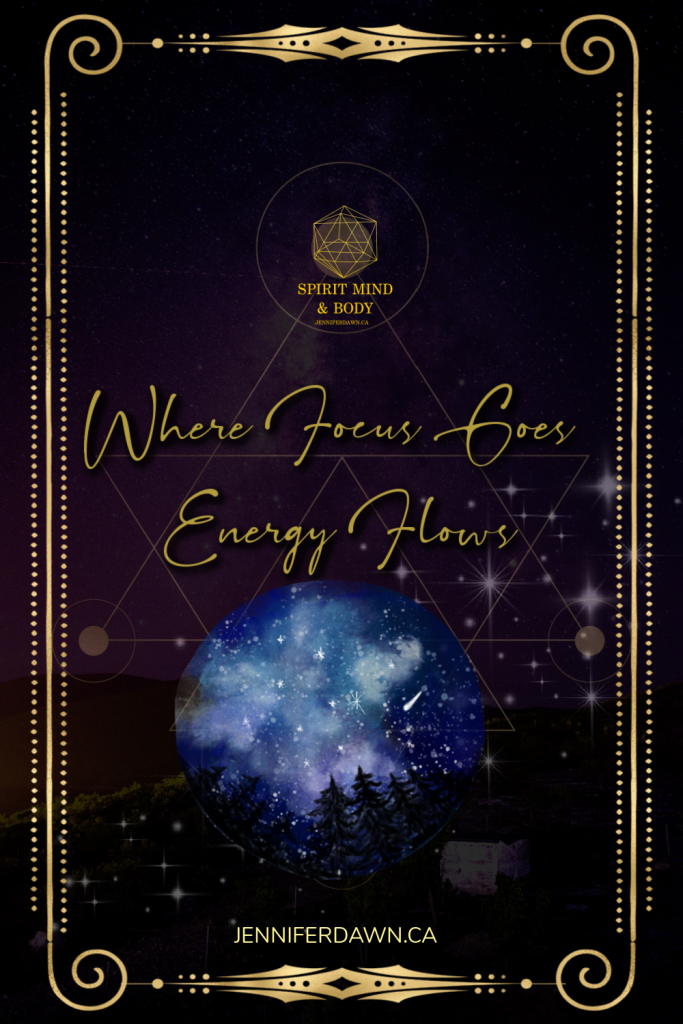 Another great way to put your desires out to the Universe is through scripting.
And is one of the easiest habits to create. 
The idea is to retrain your subconscious mind to let go of the limited beliefs . 
Thoughts become things … you literally create your own reality.
I like to script right before going to bed so that it is fresh in my mind and my subconscious will replay it while I sleep… it is like gaining back door access.
How To Manifest With A Vision Board
While you can create standard vision boards with magazines , I have come up with a GREAT IDEA utilizing a Digital Photo Frame. 
PRE – REGISTER FOR THE MAY 30TH CLASS HERE – the main thing , no matter which version you create, is to place it somewhere you will see it every day. Place it where you spend the most time.