Have you been wondering why your pins haven't been getting re-pinned?
Are you making the 3 most common mistakes many Pinterest users are making? Here are the things you need to know to get the most re-pins for your Pins!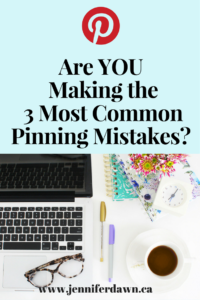 disclaimer – this post contains affiliate links. If you click on one of the links and make a purchase, I may earn a small commission at no extra cost to you.
#1 – Make Sure that you are not using small square photos! It has been shown that people who pin longer images .. typically 735 pixels  x 1102 pixels get more re-pins!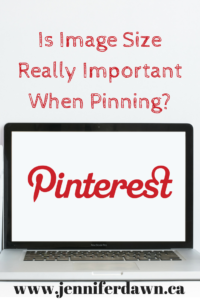 #2 Make Sure that you Use SEO in Your Titles and your Photos that you upload – Pinterest is a big search engine .. Make sure that people can find what they are looking for.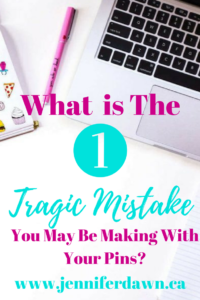 #3 Which is by far the most common mistake made .. DO NOT just pin just an image and a url ! Make sure you write a description that utilizes SEO . But for Heaven Sakes have a Description! 
I do not know how many times I have passed on sharing content because it didn't have a description. Tailwind will not let you pin anything that does not contain a description .. and if it doesn't have one? Well the likely hood of me  or any other blogger making a description for your pin is slim to none … we are looking to save time. #harshtruth
*** BONUS ****
If You are really looking to get the maximum shares for your Pins then you will want to sign up for Tailwind! It is what has helped in the growth of my Pinterest Account and My Website! Join tribes in your niche and work with other Bloggers to share niche specific content. Here is $15 for when you sign up! 
Want to know what Tailwind Tribes I have personally used to grow my Pinterest Account and increase website traffic? (Comment Below )
I also took the course Pinning Your Way To Success which I really feel was responsible for the consistent traffic and growth that I am experiencing on a daily basis. Use code JenniferDawn to get 20% off of any of the products!