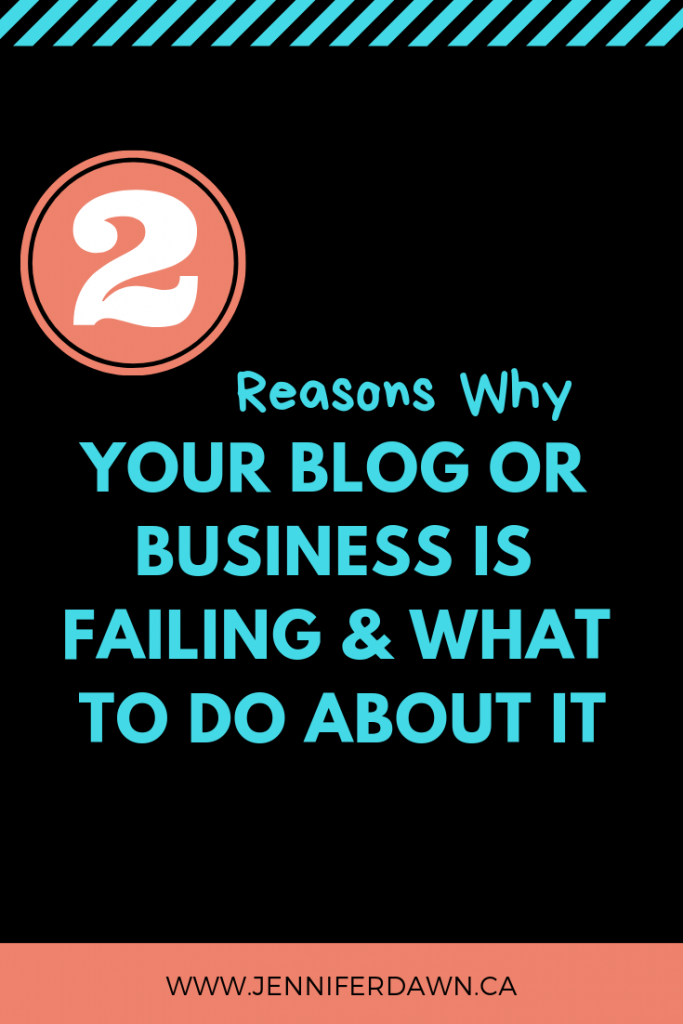 Have you ever wondered why some online business's fail miserably while others succeed? I can tell you 2 Reasons Why Your Blog Or Business Is Failing And What To Do About It.
Most Blogs and Online Business's Fail For 2 Main Reasons …
#1 – Lacking Actionable Strategies
I know when I first got started I was so overwhelmed with the amount of contradicting information out there and trying to learn on my own what worked and what didn't. If I knew then what I know now, I would have invested in myself and a mentor right from the beginning!
It is much easier to grow your business when you follow in the footsteps of someone who has already been successful.
Within days of implementing the strategies I learned from 20K in 20 Days, I started seeing massive growth. I also participated in a series of Webinars Kat did and then signed up for her Inner Circle! My Pinterest account grew by over 2ook monthly visitors in only a few days ( now reaching over half a million monthly viewers! ) , my sales increased and my Instagram account started to receive way more enagement!  If you look to the right  you will see some of my pins and how many times they have been repinned!
I have also invested in continuing to grow my knowledge and learn some other strategies as well. Some other resources I recommend are:
#2 Consistency
One of the biggest problems I see is people not being consistent in their efforts. I often see people posting like crazy for a few days and then you don't see anything from them again for 2 weeks. I was one of those people! (gasp!)
It can be really overwhelming! That is where a mentor comes in , they can really help you gain clarity and get rid of all the overwhelm.
Being consistent & offering value will help you build relationships and most platforms will favor those who are posting consistently, meaning that your content will get in front of more people.
Simply having great time saving tools that help you automate your business will also help with consistency. Here are some that I use myself!
You CAN Grow Your Blog or Business Quickly!
Check out some of my other posts for tips on growing your Pinterest Account.
What is your biggest struggle in growing your business? Let me know in the comments below
jenniferdawn.ca/why-you-dont-need-tailwind-or-board-booster-to-grow-your-pinterest-account/
jenniferdawn.ca/how-to-get-more-of-your-pins-re-pinned/